Benefits of using iServer for Application Architecture
Visualize your application landscape and make informed decisions in your application architecture strategy using iServer
Ensure your application landscape is reliable, scalable and manageable using iServer. Make informed decisions whilst planning improvements, meet business needs and functions whilst reducing the complexity of your application porfolio.
Our platform boasts many valuable application architecture capabilities. Below you can find some of the benefits that iServer users regularly report to experience after deployment.
Watch the Application Architecture Video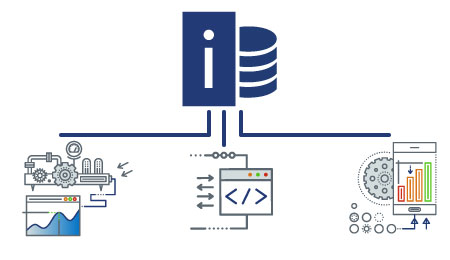 Single Source of Truth
iServer features a central repository at its core. This acts as a single source of truth for the whole enterprise and it also ensures a central location exists where application architects can work on models, catalogs and documentation. iServer's modeling environment is Microsoft Visio, a familiar, widely employed software that helps the CTO create a positive, trusting environment for their team to develop the target architecture. All artifacts are stored in this central location and it's worth noting that our solution affords a number of governance features in order to eliminate or at least minimize the risk of unauthorized submissions or duplication. It accomplishes this through features such as role-based permissions, change management (versioning) and email alerts.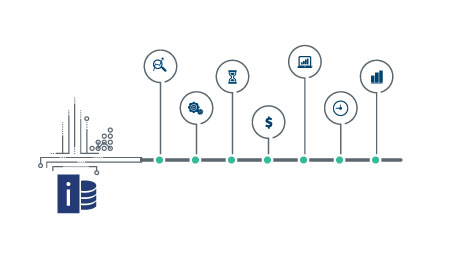 Strategically Sound Planning
Planning an application architecture design involves designing several states – past, current (baseline), future (target) and transition. Architecture roadmap diagrams are a useful tool for architects because they easily communicate any stakeholder group how the architecture changes in time. iServer provides a number of roadmap visualization templates and application roadmaps, which show applications that are phased-in and out over time, as well as the cost increase/reduction. Using these tools users can get important messages across and positively influence management decisions by making them as informed as possible.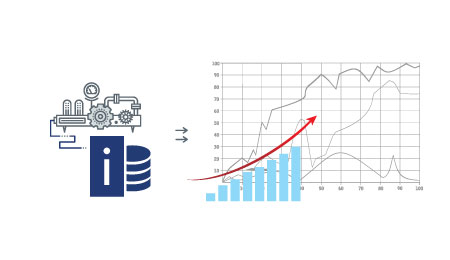 Value-Maximizing Insights
Thanks to its extensive dashboards capabilities, iServer users can build very effective presentations to communicate their findings to the relevant stakeholders. For instance, users can easily view the relationships between business goals and capabilities, on one hand, and application and technology level components on the other. This insight into business alignment creates a holistic approach to IT strategy, and supports a business outcome driven approach to IT investment, management and governance. Having a strategically sound application architecture greatly benefits the organization in the long term. Well-argued presentations also help by making it easier for an audience to see the advantages in a genuinely good idea, which increase the chances of it being implemented.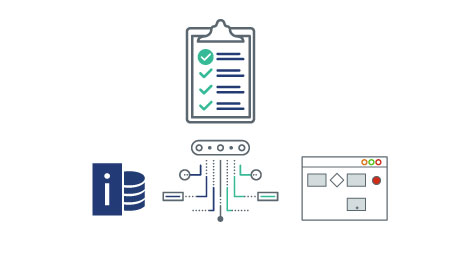 Alignment with Industry Best Practice
iServer boasts extensive framework support. This allows application architects to build their practice on a platform that supports them and their initiatives with great capabilities, such as a preconfigured repository, meta-model, validation rules, a valuable Learning Center, attractive Visio notations, and others. As a result, the work output by the architecture team will consistently meet the highest expectations and drive real value for the company. When you develop your application architecture in accordance with industry best practice you can expect a host of benefits – a sound strategy in place, as well as consistently strong audit performance.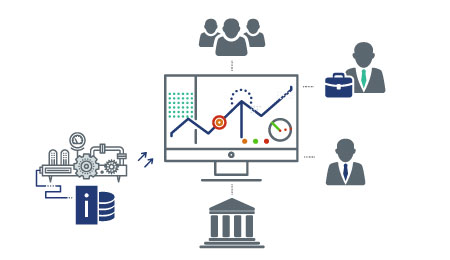 Enhanced Communication & Stakeholder Engagement
iServer HTML Publisher and iServer Portal are two of the most popular communication modules in iServer. They expand the platform's capabilities for engaging stakeholders and help architects make their work more easily available, faster. By using iServer HTML Publisher, for instance, users can create a snapshot publication of an application architecture view, such as the 'Application to Strategy' view. Content published via this module is available on phones, tablets, and desktops, so no stakeholder is ever completely out of reach when input is required from them. With iServer Portal, the team has the ability to share insights with relevant audiences through an online portal. This can be visited by an unlimited number of business users and they can either browse, review, or post feedback in order to drive improvement. With everyone virtually always within reach, the organization can make the most out of its staff's time.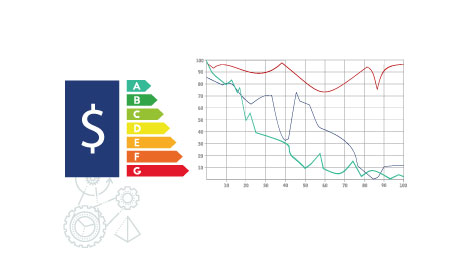 Long Term, Cost Effective Planning
It is obviously more desirable to avoid a mistake than to fix it. To achieve this, architects need to create solid plans and guide the organization on a path of value. iServer features a great set of analysis tools, which allow users to assess the consequences of modifying the application architecture, so they are fully aware of the consequences of an initiative before any physical changes are carried out. This reduces costs and saves time and effort. Without impact analysis, architects would find it difficult to fully scope the impact of optimizing the application landscape.
Book a Demonstration
Let us show you what iServer can do for you with a free, personalised demonstration of iServer's capabilities.
Book your Demo