A heatmap is a graphical representation of data where the individual values found in a matrix are expressed as colors. Heatmaps are frequently used by business architects and analysts in their work. They are a useful tool because they help communicate large amounts of information in a format that most stakeholders can quickly understand. Heatmaps are essentially the result of a synthesis process where a data set is interpreted and repackaged in a new form. As such, they are much simpler to assimilate, because half the work of making sense of something is already done.
Thanks to iServer's heat mapping capabilities, professionals are able to identify and deal with the most meaningful data. They can combine variables such as size, color or grouping and use this functionality to identify crucial dimensions (e.g. time criticality, risk disposition) that might otherwise elude them. Heatmaps are useful in scenarios such as identifying underperforming areas of the business, determining the best investment opportunities based on an ROI variable, and raising timely alerts in order to avoid a full blown crisis.
Here are a few key uses of heatmaps:
Assist decision making with key insights
Manage and audit your enterprise's application portfolio
Measure with the help of metrics the cost and the impact of any process/initiative
Monitor and assess projects across the organization according to level of goal completion
Evaluate your infrastructure's level of business integration based on its level of contribution to specific objectives
Instantly communicate a large amount of information
Stakeholders' attention is a finite resource, which means your presentations need to be short as well. When using a heatmap you pack a lot of information in a very accessible format, which frees up time and buys you precious attention credits that can be used to drive home your point.
Understand a piece of data in the context of all the data
The way heatmaps work, synthesizing data in order to surface the meaning out of the noise, makes it very straightforward to analyze and understand a certain piece of data in the larger context. Irrespective of how big a data set is, with heat mapping you are bound to get a good overview of any one element's role and relations.
Get better engagement with your audience
When you approach stakeholders with a presentation that is not appealing, you run the real risk of having a great idea rejected before you even properly express it. It's human nature to react more positively to things they find interesting, or at least understand. That's why using heatmaps is almost certain to make your audience more likely to respond the way you want them to. They're simple and easy to understand for everyone in the company, from team members to upper management figures. Including heatmaps in your reports will undoubtedly have you reap the rewards sooner rather than later.
Derive valuable observations from large data sets
Get that all important insight from your data and make a real difference for your organization. With heatmaps you can find hidden gems within your data that might have otherwise gone unnoticed.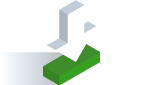 Product Brochure
Download the flyer for iServer's capabilities.
Get your copy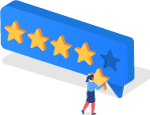 What our Customers are saying
Fast to learn and easy to use EA solution
Fast to learn and easy to use EA solution. Brings a lot of transparency around EA. Good and fast vendor support. Best cost / performance ration we could find.
Enterprise Architect in the Mining, Resources and Energy Sector - read the full review
Read Case Study
Seeing is believing
Take a demo to see how we can transform how your enterprise operates