Deciding what business architecture software to buy in support of your business transformation initiative is a major challenge for any enterprise architecture department. Depending on your company's size, this platform may become the linchpin of an immensely complex enterprise environment reuniting many diverse verticals and supporting a plethora of projects.
Watch the Business Architecture Video
These initiatives will involve a considerable amount of time, money and people (Business Architects & Analysts, Enterprise Architects, CxOs, Product & Project Managers, IT Executives). Therefore it's imperative that it perform exactly how you need it to and create substantial advantages. What does this mean more exactly? Well, in order to help you we came up with an extensive list of things for you to consider. So next time you find yourself having to buy new business architecture software be sure to keep these in mind.
Deployment Flexibility
What choices for deployment does the vendor offer? Every company both internal and external guidelines and regulations it needs to adhere to stay out of trouble. This is a crucial dimension you need to account for when scouting a product. It may very well be that you like a certain platform in terms of functionality, but if it can only be deployed on a local machine and your business change initiative specifies the solution needs to live in the cloud – that's a deal breaker! Or the opposite may be true. If your employer is a large international bank, there may be regulation in place that mandates the platform be installed on a local server. So be sure to get the option that best fits your company's needs!
Level of Integration
Business architecture brings together many traditionally disparate areas of the enterprise (strategy, operations etc.). What's more, it's also the domain architecture most likely to have interactions with high level executives. This means the platform may have to provide you with the option to integrate with other applications, such as business intelligence or more technically focused EA tools. Your CIO probably doesn't care – nor should they – about the minor details of the architecture, that's your responsibility. However, they are probably quite interested in the big picture and how the business architecture team are aiding the organization drive more value through their current and future initiatives. In this case having a platform that outputs great-looking, informative dashboards which convey the message to your audience quickly and effectively is quite valuable. Another thing to consider when buying new business architecture software is whether it supports bulk import of legacy data. There are many scenarios where simply getting rid of it is not an option so having this capability becomes an essential differentiator for your project's success (e.g. following mergers and acquisitions, or as part of a digitalization initiative).
Packaging Versatility
Another thing to keep in mind when prospecting the market is what the best packaging for the tool might be in your case. Do you want/need a totally integrated solution that takes care of all the tasks you have in store? This is likely to be most consuming in terms of resources and money. Maybe you would be better served by a product that is made up of a few separate components, each with a distinct purpose and a decent degree of functionality accompanying it. Or a product that is easily extensible via integrable modules that help you expand on available functionality at a pace that suits you. There really isn't a definitive answer, you just need to analyze the situation and decide what you think will benefit you the most.
Licensing Model
We mentioned resources before. Well, money is a resource, one whose limit we are all very aware of. That's why it's worth going over a vendor's licensing model twice before you make up your mind on whether to advance with their offer or not. There are a number of ways to go nowadays, the main options being a one-time purchase, leasing, and the increasingly popular SaaS model. This type of differentiation may prove critical when you'll have to argue the need for this enterprise-wide project, as well as your option of platform. CFOs are wary large upfront costs – even more so when their justification lies with only one individual, be they the head of the EA department. Flexibility when it comes to payment can therefore get your project off the ground or bury it. In this case, a SaaS model will sweeten the deal in the CFO's eyes considerably. It's worth mentioning that if the vendor offers you the possibility to test the product in your environment, using your data and for a sensible length of time, then go for it. Don't spare any thought on it, just take the opportunity and examine the platform in order to make an informed decision. If you foresee considerable pushback from crucial stakeholders, any initial positive results will also constitute great proof in support of your case.
Impact Analysis
A change initiative is a long and complex process during which many things can go wrong. When events like a misplaced technology retirement or a poor process redesign take place, they may trigger significant negative consequences for the enterprise. So as to guard against these types of events, any tool worth consideration should provide solid impact analysis capabilities. Being able to clearly identify the repercussions of a certain action is invaluable in creating an effective, diligent practice. It will allow you to make the most of your baseline architecture by highlighting the most beneficial moves and warning against missteps. From strategy elements and all the way to technology ones, the tool should be able to provide insights into the connected nature of your organization. When you map relationships between different artifacts you and your team can develop business architecture views almost effortlessly.
Publishing
Business architecture acts as a bridge between business strategy and operations, bringing together a large number of disparate areas of the company. As such, there are many stakeholders that need to constantly be updated on the progress of projects throughout the enterprise and the general direction it is following, e.g. high-level management figures, heads of department, project owners, members of the architecture team. This is why it's important for the tool you settle on to provide effective and efficient communication with the rest of the organization. Easy and effective communication of artifacts with business-focused stakeholders helps save time and energy. Additionally, it will ensure there is no confusion with regard to any current or future initiatives.
Framework & Method Support
There are many frameworks and methodologies available that business architects and analysts can use to support their efforts. Of course, just because they exist, doesn't mean you'll get them in your software. Business architecture frameworks and standards support may vary considerably from one vendor to another so be sure you go for a platform that has an extensive offering. After all, it's in your team's interest to have as many tools as possible at your disposal. A flexible solution will allow you to engage with several synergistic frameworks/methodologies/conceptual tools and decide on the mix that is most impactful in your scenario.
The most widely used framework available is TOGAF, which features business architecture as one of its four main architecture domains. Whether you use it or not, or whether you use it as a baseline that you customize to better suit the specific needs of your organization is obviously up to you. It's certain however that it contains a wealth of knowledge that will come in handy to any business architecture professional. ArchiMate is another standard that is widely used. It provides a methodology and instruments to plan your architecture, as well as a graphical language to model it. The last standard we're mentioning is BABOK, the International Institute of Business Analysis' broadly recognized practice guide, but there are others. In the end, you know best. It all depends on what you may have experience using or what framework has proven to get you the best results in the past.
Now, in terms of tools it's impossible to put together an extensive list. Still we came up with the most useful and widely employed ones. Be sure your platform has if not all, at least most of these if you are to get the right amount of help you are probably going to need – Balanced Scorecard, Business Model Canvas, Business Motivation Model, Business Capability Model, Porter's Five Forces, SWOT, Value Streams, Process Maps, Benchmarking and Heatmaps.
Extensive Planning Capabilities
When you get down to it, building your business architecture will require carrying out vast amounts of planning. Make certain the software you buy is able to support this with solid functionality. More precisely, look for a business transformation suite that allows you to easily connect business motivation aspects with capabilities and then offer straightforward solution design capabilities to meet those needs. Moreover, it should also be able to create strategic overlays (criticality, cost, maturity etc.) on business capability models as well as model scenarios in different time dimensions (current vs. future). That will let you investigate scenarios and perform valuable gap analysis in order to decide on the next steps. At this point, we would also add the ability to perform requirements management. Managing and maintaining requirements as well as linking them to architecture building blocks is an effective practice for developing a sound business strategy. Planning organizational change is considerably more straightforward when professionals can readily engage in business capability mapping, create step by step business architecture value streams, and define process maps for any value stream as an added level of detail. Lastly, if you plan on implementing a service-oriented architecture (SOA), then clearly establish ahead of time whether the product allows you to identify SOA-relevant business services and compose SOA processes.
Unification
A great business architecture solution ultimately manages to bring business process excellence teams together with other domain leaders and facilitate their collaboration to the benefit of the entire enterprise. This means it goes beyond being simply a business architecture tool and actually integrates well with other domains and practices. In other words instead of working in silos, different professionals would combine tried and true knowledge with the latest information from the business architecture, service domains, IT Governance, Risk Management and Compliance, as well as the PPM communities. By analyzing the organization from a multi-layered perspective they have a higher chance of coming up with all-encompassing solutions that may guide the company towards driving greater value over an extended period of time. Any platform that meets this challenge is worth your attention.
Have you considered iServer for Business Architecture?
iServer is a powerful business architecture solution that enables professionals to build a blueprint for their organization quickly and accurately. Featuring a highly customizable central repository, a Visio-based modeling environment and an extremely short uptake time, business architects and analysts using iServer from around the world have managed to implement successful business transformation initiatives. Our platform's extensive functionality and unique capabilities will enable you to achieve breakthroughs in your efforts to align strategic objectives and tactical demands, as well as improve communication with stakeholders from the enterprise at large. Because it is a recognized market leader, you can be sure that when you deploy iServer you will get a user-friendly solution that offers all the framework support, modeling capabilities and communication functionality that your organization needs to overcome any challenge. Join our long list of satisfied customers and increase your agility and flexibility by making business architecture more responsive to demands while also improving your governance process and ensuring compliance and control enterprise-wide.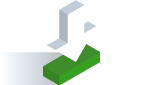 Business Architecture Product Brochure
Download the flyer for iServer's Business Architecture capabilities.
Get your copy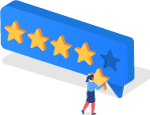 What our Customers are saying
Intuitive for users and consumers alike, with opportunities to integrate to other systems.
iServer comes with some great accelerators to help get your repository started. We have had the TOGAF and BPA solutions from the start and built on these to extend the metamodel for our own specific requirements. 
Architect in the Finance Sector - read the full review
Read Case Study
Seeing is believing
Take a demo to see how we can transform how your enterprise operates