Business capabilities are capacities exhibited by an organization, which are considered essential to its ability to function normally. They are the fundamental building blocks of the enterprise – stable, with unique intents and outcomes. Business capabilities belong to the business layer of an enterprise architecture and are high-level concepts that describe what the business does, not how it does it. They may incorporate technology components, information, processes, and people. 
A network of capabilities forms a capability model, which is a very useful, widespread tool in business architecture practices. This is because as part of a business capability analysis, models enable you to see exactly what elements are involved in the achievement of a specific goal and what elements are critical to the enterprise as illustrated by the percentage of objectives towards which they contribute.
The most frequent reasons behind conducting a business capability analysis are investment prioritization, risk assessment, and performance evaluation. The process involves the architecture team documenting what the organization does presently, as well as what it may need to do to reach its goals. Identifying a business capability isn't always as straightforward as it may sound. During business capability mapping, professionals often have a hard time discerning if something is indeed a capability or not.
To bring some clarification to the area, here are a few questions you need to ask yourself when looking to map your company's capabilities:
Is it a business view of the enterprise?
Does it show strictly what the business does?
Does it fulfil a specific purpose?
Is it defined in an explicit way?
Does it end with a clear outcome?
Mapping the capabilities that already exist (or need to be created) will elicit a number of useful insights. Perhaps most importantly, business capability analysis makes it easy to identify how well a company is able to execute a desired business activity. Once this is completed, it's time for the second step, which is the analysis itself. Try to find the answer to the problems that set off the initiative in the first place.
What are you trying to achieve? If you're looking to turn around an organization, then you may be interested in redefining the business strategy. This means there could be capabilities that aren't yet present, which you need to designate. Clarify whether the capabilities you identify support the agreed upon business goals and what people, processes, services, applications and technologies are involved in their realization. While performing this exercise, it would also be very useful to conduct capability maturity level and risk assessments. Ultimately, this allows stakeholders to create a solid business strategy and further develop the company's value proposition by working on their products and services.
The insights you gain at the end of this process may trigger a considerable number of benefits for the company:
an increase in the quality of customer service
optimizing core business processes
improving turnaround time
optimize resource and funds allocation to enhance capabilities
cost reductions
mitigate risks in the business areas
defining the scope and context within which carry out projects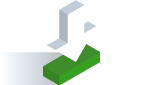 Product Brochure
Download the flyer for iServer's capabilities.
Get your copy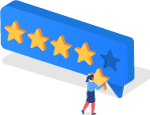 What our Customers are saying
Better functionality and ease of use then competitors at a lower price point
Excellent Implementation, Great Customer Service, and product lived up to sales claims
Chief Enterprise Architect in the Manufacturing Sector - read the full review
Read Case Study
Seeing is believing
Take a demo to see how we can transform how your enterprise operates