What is a Business Capability View?
Business Architecture plays an important role in any organization and is responsible for developing and maintaining the business capabilities of the enterprise, as well as defining and developing a blueprint of organizational capabilities to align to strategic objectives. This involves defining and developing a blueprint of organizational capabilities to align to strategic objectives.
Watch the Business Architecture Video
A business capability is a fundamental element that allows the organization to achieve a desired outcome. Compiling capabilities together results in a capability model. This essentially reunites all the functional abilities the enterprise needs to successfully accomplish its mission. An organization's capabilities comprise many components. Some are tangible, such as equipment, buildings and people. Some are intangible: organizational structures, software, and processes. They may even integrate elements of the larger business ecosystem – partners, suppliers, regulatory bodies etc.
In order to capture a unified image of an organization, professionals in charge of developing the business architecture create a number of different views. The one that answers the "What?" about the organization is the Business Capabilities view. This is one of the most important views of the enterprise within the business architecture.
A business capabilities view illustrates the main business functions of an enterprise and the components of the organization that are in charge of executing those functions. This view further distinguishes between customer-facing functions, supplier-related functions, business execution, and business management functions. Capturing this business capabilities view informs the design of competitive structures, supports business planning and decision making, as well as identifies potential investment opportunities. Without it, executives might mentally misrepresent the model of the enterprise's main competences. Such a scenario would undoubtedly lead to unfavorable business outcomes.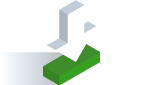 Business Architecture Product Brochure
Download the flyer for iServer's Business Architecture capabilities.
Get your copy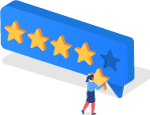 What our Customers are saying
Simplicity at its best!
Extremely simple & innovative way to EA - two thumbs up!
Senior Principal Architect in the Communication Sector - read the full review
Read Case Study
Seeing is believing
Take a demo to see how we can transform how your enterprise operates