A value stream is a concept that belongs to the Lean Management philosophy. It is a graphical rendition of the sequence of steps needed to produce value for the final consumer of a service or product. Value streams depict the precise path along which information and resources flow, with every identified step adding value to the end product. Here is a simple example of a value stream:
Watch the Business Architecture Video
As you can see, value streams are high-level and linear processes that don't deal with information at a very granular level. As a result, their relative simplicity makes them a really useful tool for documenting, analysing, and optimizing present and future states. They are also valuable for communicating to stakeholders important insights regarding the organizing and delivering of value within the enterprise. Identifying and improving value streams is a core activity for a Lean organization. When an enterprise's operations revolve around the idea of value, its stakeholders and processes are genuinely customer-oriented, which produces a range of benefits. This preoccupation with value (and implicitly with the client) usually leads to:
Better customer service
Faster development and a shorter time to market
Higher productivity
Lower stock levels
A business offering that's more in touch with your audience's needs and desires
Since value streams are perfectly suitable for systematic analysis and optimization, they're used in an activity known as value stream mapping. Value stream mapping is a method employed in Lean management practices that helps professionals analyze the current state of a company in order to identify possible improvements. The result is a new and improved design made possible by highlighting and addressing issues such as delays and non-value-added activities. Usually, a value stream map also takes into consideration the information systems and management that support the set of activities which are strictly tied to the product. This is because waste is often found in these areas.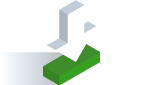 Business Architecture Product Brochure
Download the flyer for iServer's Business Architecture capabilities.
Get your copy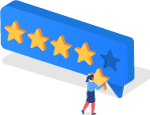 What our Customers are saying
Seamless Architecture Integration
Have been working with Orbus Software since 2008 when we began to develop an enterprise architecture. We have found the company to be responsive to changes in the IT world and willing to work with customers to design solutions that work best for them.
Enterprise Architect in the Support Services Sector - read the full review
Read Case Study
Seeing is believing
Take a demo to see how we can transform how your enterprise operates