Enterprise Business Process Analysis
Transform Business Performance with Robust Analysis and Improvement
Book a Demo
The emergence of cross viewpoint, cross-function analysis has seen enterprise business process analysis become an integral pillar of transformation initiatives.
Watch the Business Process Analysis Video
Central Process Repository
Collaborate on business process models, diagrams and value chains using a centralized repository. The repository acts as the storage point for process diagrams, enhancing the Microsoft Visio interface
Enterprise Architecture Integration
Document and share enterprise architecture artifacts with others. The integration also utilizes the Visio modeling environment, the validation rule engine and the ability to develop architecture roadmaps
Modeling Capabilities
Design, collaborate and work to an industry standard with preconfigured support for BPMN 2.0, including diagram validation, fast draw capabilities, process simulation and Visio templates
Visualize your Results
Support for Industry Standards
Leverage best practice frameworks and reference models including:
APQC's Process Classification Frameworks
TM Forum's eTOM Business Process Framework
The Open Group's eMMMv Forum for the exploration, mining, metals and minerals industry
Process Improvement Metrics and MetaData
Capture process improvement metrics and process metadata utilizing the iServer business process improvement meta-model and attributes. This provides:
a complete set of templates and diagrams, including SIPOC, IGOE, the Ishikawa (fishbone) Diagram, and Value Stream Map templates
optimization with the Lean process improvement methodology, including DMAIC (define, measure, analyze, improve, control)
Extensive and Powerful Analysis Tools
Make real-time decisions with iServer's dynamic heatmaps and impact analysis. Dashboards and reports present key process information, while matrices allow relationships to be depicted and edited in bulk.
Analyze your Data
Share Content with Stakeholders
Communicate and share processes with all stakeholders for review and feedback. Deliverables include training materials, process narratives, and business requirement documents
Integrations with PPM Tools
Access project and program data to monitor progress and align business outcomes to operational tasks. iServer integrates with MS Project to facilitate innovation
Ideation
Crowdsource process improvement ideas from within the organizationand vote on ideas. Synced to iServer, all processes can be prioritised with the help of metrics and dashboards
Customer Journey and Ecosystem Modeling
Model business operations and analyze client interactions in a larger operating model context, indicating how capabilities and other resources are deployed to deliver value.
Free resource
BPMN 2.0 Starter Pack
Establishing consistent accessible models is essential to any enterprise architecture, portfolio management or process analysis. A robust framework such as the BPMN standard from the Object Management Group is a great choice to start with.
Our Starter Pack will provide everything a firm needs to get started with the BPMN 2.0 standard, containing not just a clear introduction but Visio stencils and templates for use with BPMN 2.0. This pack is freely available to everyone, so don't hesitate to take a look.
Download
Seeing is believing
Take a demo to see how we can transform how your enterprise operates
Book your Demo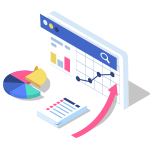 Business Process Analysis Business Case
Download a business case outlining the benefits of the Business Process Analysis tool.
Get your copy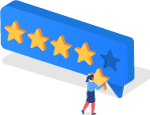 What our Customers are saying
Perfect for those looking for a collaborative vendor, and a tool that can grow with them.
Stakeholders delighted with the results; users literally stunned at the simplicity of use. Purchase and implementation was an extremely straight forward process, with responsive service and support.
Enterprise Architect in the Mining, Resources and Energy Sector - read the full review
Read Case Study