BPMN
iServer support for the complete set of BPMN 2.0 templates, stencils and notation in a collaborative process repository
Book a Demo
iServer supports the complete Business Process Modeling Notation, BPMN 2.0. It provides attractive, colorful, and business-friendly BPMN process diagrams, which leads to consistent diagrams and a better understanding overall within the business. iServer BPMN 2.0 validation also ensures process models are consistent and compliant.
Watch the BPA Capabilities Video
BPMN 2.0 is the industry standard modeling language and notation for business processes. The features below are why you should adopt iServer today.
Complete support for BPMN 2.0
iServer provides an attractive, colorful and business friendly implementation of BPMN. This standardization leads to consistent diagrams and ensures a better understanding of the diagrams being created.
BPMN 2.0 Diagram Validation
iServer provides a validation rules engine which helps to check the semantic correctness of BPMN diagrams against the standard modeling language. This feature highlights any errors before a diagram is saved and committed into the repository. This ensures only valid standard BPMN diagrams are shared and reused across the organization. It also encourages governance of good standard modeling practice within the organization.
BPMN 2.0 Fast Draw
BPMN 2.0 Fast Draw provides step by step modeling guidance that allows users to quickly create diagrams. When BPMN 2.0 Fast Draw is enabled in the iServer repository, a user can select a shape, which will show four arrows around the shape. By clicking on any of the arrows, a user will be able to automatically add a valid object to an existing model, as well as a valid connector. As a result, it increases the consistency and accuracy of diagrams created in BPMN.
BPMN Resources
iServer provides a collection of BPMN resources for process modeling, including printer-friendly BPMN Posters covering shapes, levels, diagrams, and process order. Other resources include BPMN 2.0 Visio Stencils, videos, and templates.
You can also download our Starter Pack here.
Download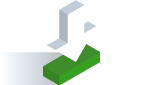 BPA Capabilities Product Brochure
Download the flyer for iServer's BPA Capabilities capabilities.
Get your copy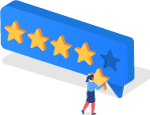 What our Customers are saying
Orbus is a lot like Little Red Riding Hood -
Working with Orbus has been fantastic. They have great software coupled with services that are engaging and very personal. Their people are amazing! The have a balance of incredible technicians and support staff that know the software but communicate it in a way that everyone can understand.
Director or Business and Enterprise Service in the Education Sector - read the full review
Read Case Study
Seeing is believing
Take a demo to see how we can transform how your enterprise operates