Lean Process Improvement
Reduce lead times and operational costs with the elimination of waste and inefficiency from your organization
Book a Demo
Reduce lead times and operational costs by applying a process improvement methodology to your business. iServer comprehensively supports Lean methodologies for business process improvement. The central repository provides organizations with a structured approach for successful business process improvement, and is built around the DMAIC method with a set of Lean templates including SIPOC, Value Stream Map and the Ishikawa Diagram.
Watch the Lean Capabilities Video
The Lean Accelerator is a package containing all the tools required to successfully implement the Lean methodology in an organization. This includes a preconfigured repository, comprehensive support for the BPMN notation, together with a number of tools that enable you to start identifying waste immediately and optimize the business.
Central Repository for Business Process Improvement
iServer offers a structured approach to business process improvement. The repository folder structure is based on the DMAIC process; Define – Measure – Analyze – Improve – Control. This makes iServer easy to navigate, and also helps users select the proper Lean technique at each stage of the improvement process. A number of deliverables can also be created at each stage to further the improvement process.
Lean Templates and Stencils
iServer provides a number of attractive, out of the box templates and stencils in Microsoft Visio and Word formats. These enable users to:
Scope processes with a SIPOC or IGOE diagram
Generate a Project Charter with a Project Team Map and Stakeholder Analysis Chart
Visualize waste and potential causes on a BPMN process diagram
Perform a root cause analysis using an Ishikawa Diagram or Root Cause Analysis Diagram
Identify and prioritize solutions using the PICK Chart, and monitor and implement those projects with a Solution Roadmap
Use a Value Stream Map to analyze and design the flow of material and information required to bring a product or service to a consumer.
Business Process Improvement Meta-Model
iServer provides a custom Lean meta-model, incorporating the BPMN 2.0 process modeling notation. It is also fully integrated with iServer's BPA meta-model, allowing teams to incorporate a Lean approach with other business process analysis and improvement initiatives.
LEAN Accelerator Download
The Lean Accelerator from Orbus Software provides a structured toolkit to improve your business processes, including a preconfigured repository built around the DMAIC process improvement methodology. It supports multiple business process notations, includes a set of Lean templates such as a Value Stream Map, and integrates with the iServer Business Process Analysis Solution.
Download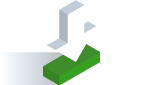 Lean Capabilities Product Brochure
Download the flyer for iServer's Lean Capabilities capabilities.
Get your copy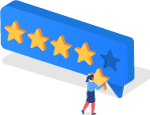 What our Customers are saying
Consider this solution for your architecture documentation repository
Our account manager is always helpful, with timely responses. Orbus sends informative emails but not too frequently. Plenty of product documentation is available on their website.
Innovation and Enterprise Architect in the Healthcare Sector - read the full review
Read Case Study
Seeing is believing
Take a demo to see how we can transform how your enterprise operates