What is Business Process Analysis?
An overview of Business Processes Analysis and its importance
Book a Demo
Business Process Analysis (BPA) is a discipline to identify business needs and provide solutions to business problems so organizations can achieve their goals and objectives. Business Analysts, Process Analysts and Business Improvement Managers are typically responsible for the task.
Watch the Business Process Analysis Video
An Overview of Business Process Analysis (BPA) and its Importance within Business & IT
Business Process Analysis (BPA) is one of the core activities of the Business and Process Analyst roles within an organization, and is concerned with the discovery, documentation and analysis of business processes carried out during the operation of the enterprise. An organization's business processes are essentially what the organization does on a day to day basis.
The primary outcomes of BPA include:
A fully documented process landscape, including the baseline and target states
Process reporting and publication to create outputs such as process manuals and work instructions
A view of process impact resulting from change initiatives and projects in the business
A view of process inefficiencies, highlighting areas for improvement
Business processes can be documented using the well known industry standard, the Business Process Modeling and Notation (BPMN 2.0), which is fully supported in iServer.
Learn more about how a collaborative approach to business process analysis could benefit you and your organization.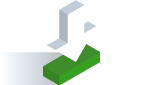 Business Process Analysis Product Brochure
Download the flyer for iServer's Business Process Analysis capabilities.
Get your copy