Canton of Jura selects Orbus Software's iServer for Strategic Architecture Initiative, Publishing, and Presentation
Industry
Government
Region
EMEA
iServer Users
15
Products Used
Portal
iServer Solutions are not just about solving short term goals, but enabling re and plan for long term
The Canton of Jura is one of the 26 cantons that form the Swiss Confederation – an integral part of Switzerland with a high degree of autonomy in matters of internal affairs. Exercising this autonomy also means deciding on their own IT infrastructure development policy.
Prior to iServer, Canton of Jura's IT unit lacked a tool to act as a central repository for all projects. The responsibility of managing current assets as well as planning for future expansion had been getting increasingly severe over the past several years. An already complex environment was becoming increasingly difficult to manage with the addition of new initiatives, technological advances and newly emerging practices, the governing authority eventually decided to address the issue by starting an EA initiative.


iServer was definitely the best tool. iServer is great for presentations and a central actor for the future transformation we are planning. Orbus Support is excellent – every time I get an opportunity to say that, I do.
Trusted by the World's Best Brands
Gartner have verified the following comments from our global customers: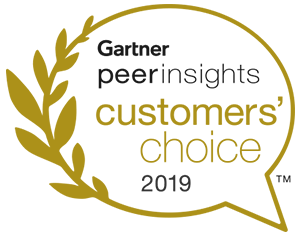 As of 26 Sept 2017,Orbus Software has an Overall Rating of 4.5 out of 5 in the Enterprise Architecture Tools market, based on 112 reviews. Gartner Peer Insights reviews constitute the subjective opinions of individual end-users based on their own experiences, and do not represent the views of Gartner or its affiliates.
Modeling is fun!
Excellent implementation support. Skilled staff (no delays even after a change of staff on vendor side).
Requirements Engineer in the Mining, Resources and Energy Sector - read the full review