ProsiebenSat.1 transform their business with iServer
Industry
Media
Region
EMEA
iServer Users
100
Products Used
EA, APM
A case study explaining why ProsiebenSat.1 switched to iServer to implement its transformation project
ProSiebenSat.1 Group is one of the most successful independent media companies in Europe. Advertising-financed free TV is the Group's core business. The station family comprising SAT.1, ProSieben, kabel eins, sixx, SAT.1 Gold, ProSieben MAXX, and kabel eins Doku is the Number 1 in the German audience and TV advertising markets. In recent years, the company has launched several new free TV channels and has also expanded into new business areas such as e-commerce and digital entertainment. The Group's broadcasting, digital entertainment and ventures & commerce portfolio is supplemented by the international program production and distribution company Red Arrow.


We wanted something that made sense, that was easy to understand and use. The simplicity and flexibility is a hallmark for iServer. Dependency analysis wasn't required in our tool evaluation, but this function is highly beneficial and great for presentations. It is useful to visualize complex situations and to explore the details live.
Trusted by the World's Best Brands
Gartner have verified the following comments from our global customers: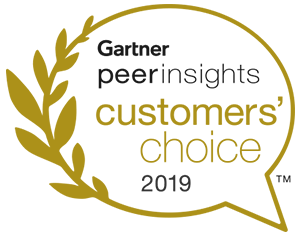 As of 26 Sept 2017,Orbus Software has an Overall Rating of 4.5 out of 5 in the Enterprise Architecture Tools market, based on 112 reviews. Gartner Peer Insights reviews constitute the subjective opinions of individual end-users based on their own experiences, and do not represent the views of Gartner or its affiliates.
Intuitive for users and consumers alike, with opportunities to integrate to other systems.
iServer comes with some great accelerators to help get your repository started. We have had the TOGAF and BPA solutions from the start and built on these to extend the metamodel for our own specific requirements. 
Architect in the Finance Sector - read the full review