iServer excels yet again according to Gartner's Voice of the Customer
Orbus Software has long been the enterprise architecture vendor of choice according to Gartner's Peer Insights platform, and 2020 was no different. Gartner publish their Voice of the Customer paper yearly to help elaborate on why products perform as they do. The most recent paper covers reviews from 2020, exploring the methodology behind Peer Insights as well as a broad ranking of performance in each category for major EA tools.
For this year and the past 5 years running, Orbus have performed brilliantly, beating or equaling the average in every category that Gartner measures, with more reviews than any other vendor, reflecting the high level of confidence our customers have in Orbus meeting the needs of other businesses. Orbus have once again placed in the "Customers' choice" quadrant and received a Distinction, reflecting both a high level of reviews and a strong rating:
In markets where there is enough data, Gartner Peer Insights recognizes the vendors that are the most highly rated by their customers through the Customers' Choice distinction.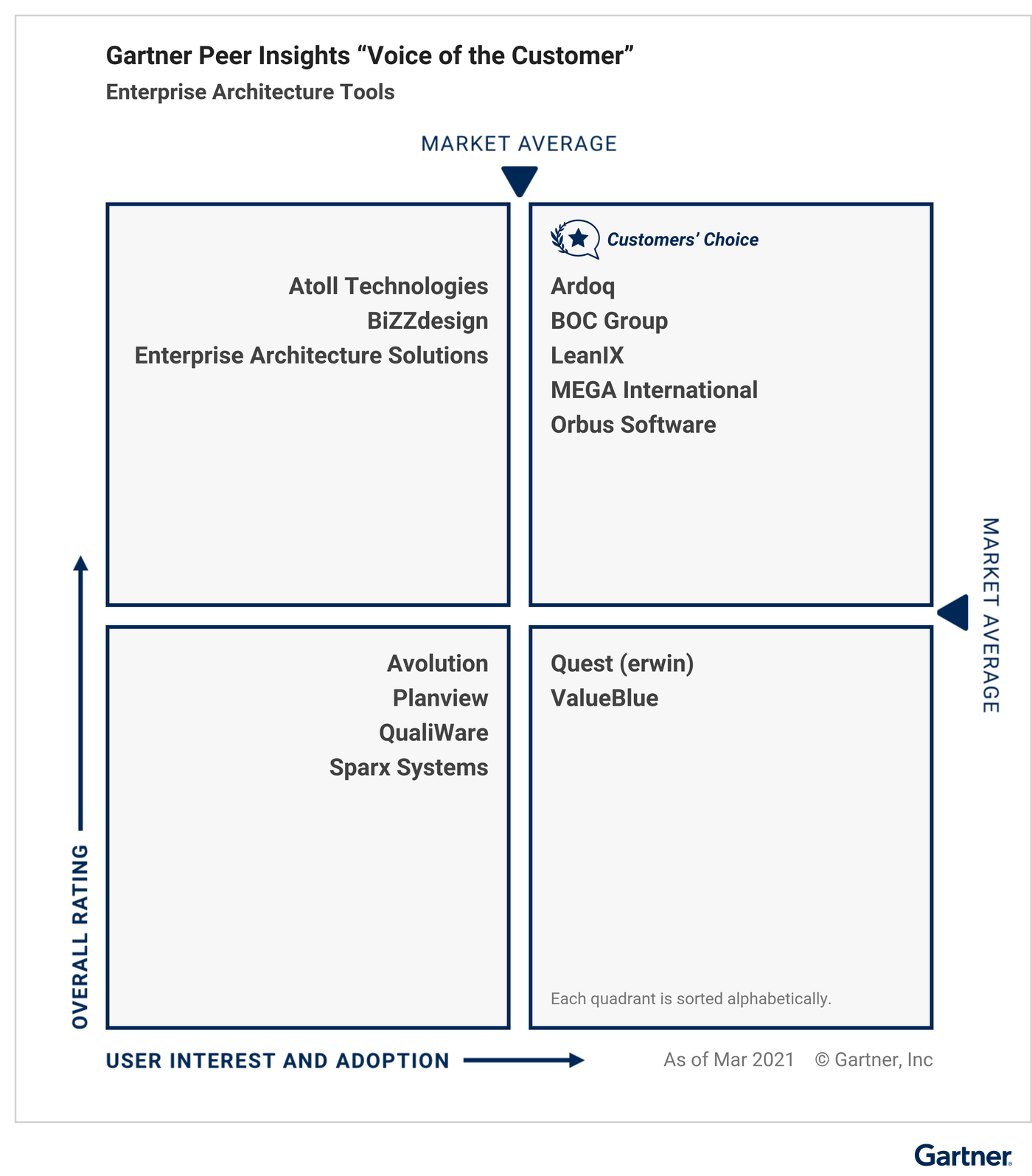 Source: Gartner (May 2021)
Our consistent performance in Gartner's Peer Insights - we've now received Customers' Choice Gold Awards in 2017, 2018, 2019, 2020 and 2021 - reflect our determination to continue delivering the best service possible, and you can rest assured that we have no intention of giving up our top spot in future. Even in these difficult times, you can look forward to new innovations from the Orbus team soon.
If you're ready to join your peers and start using the most recommended EA tool in the market, book a demo for iServer here.