Welcome to Orbus Software
Welcome to the Learning Ecosystem
Saturday, 24 February
How do I allow certain Document Types into certain Folders?
---
Open the Folder Type Configuration screen (Administration | Meta-Model Configuration | Repository Folders):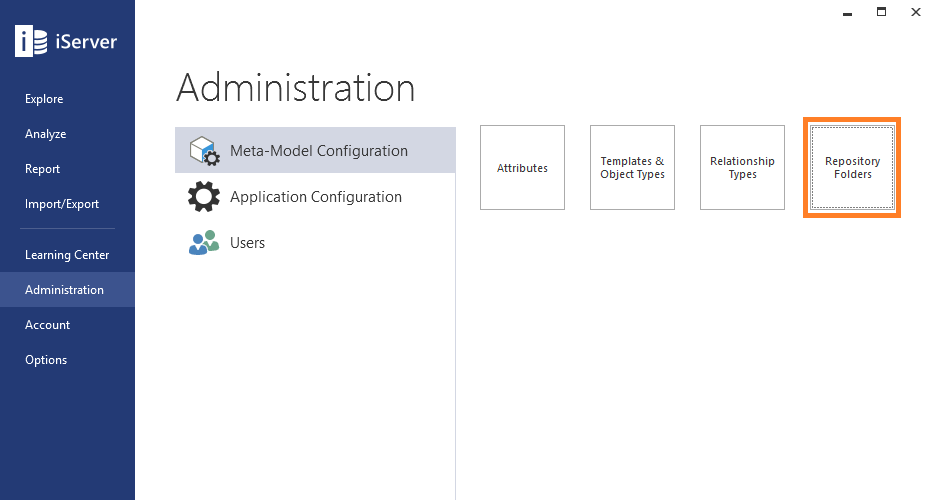 In the left-hand panel, select the folder type that you want to allow the Document Type into.
The Folder Type of a folder can be found by selecting the folder and pressing 'View Properties' when exploring the Repository.
In the right-hand panel, select the 'Document Types' tab and press the 'Add' button:
The 'Folder Type Configuration' screen will pop-up. Select the document type(s) that you want to allow into the Folder Type. Hold the Control key to select multiple document types in this list: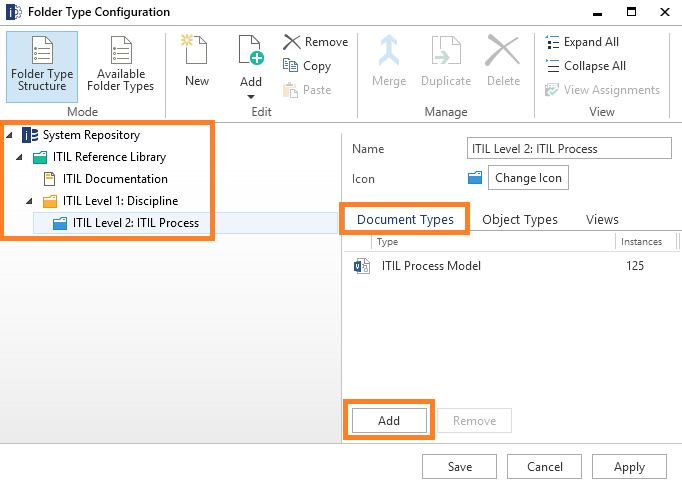 After coming out of this window, press 'Apply' and then 'Save' to implement these changes.
---
Back to KB
Was this article helpful?
Thank You! We appreciate your feedback
You and {{helpful}} people {{helpful}} person found this helpful
Our website uses cookies to improve your experience on our site. By using our website you consent to the use of cookies.