iServer 2017 - How to set a start page in Portal
---
You can have a different Portal start page for each Profile within iServer.
1. Click on the head in the top right corner and click Administration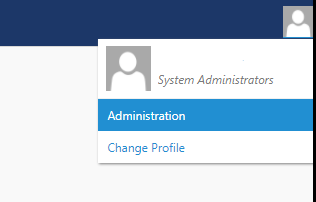 2. Select the profiles that you wish the current diagram to be the start page for.
3. Enter a Portal Document ID or paste the Portal Document URL into the Default Document shown on Login box. 
4. Check the Hide Welcome Page box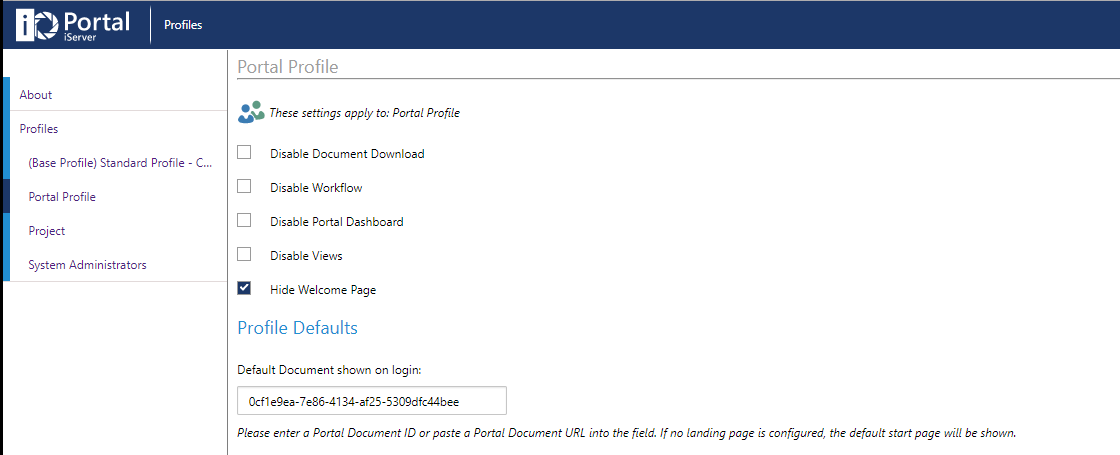 A Green banner will appear to confirm that the selected profile settings have been changed. 

When a user of the selected profile launches Portal, they will be automatically taken to the start page that has been selected.
Nb: System Administrators can test to see if the Portal Homepage has been setup correctly for that Profile by going to the administration menu as shown in Step 1 and selecting Change Profile to impersonate that profile experience.
Nb: You can get the Portal Document Url By browsing to the Document of your choice via Portal or by locating the document within the iServer Repository and right-click Edit Properties to view the Portal URL
---
Back to KB
Was this article helpful?
Thank You! We appreciate your feedback
You and {{helpful}} people {{helpful}} person found this helpful
Our website uses cookies to improve your experience on our site. By using our website you consent to the use of cookies.