Benefits of using iServer for Data Architecture
Understand the benefits of using iServer for your Data Architecture
In any architecture practice, it is vital that organizational data is defined, visible, consistent and managed as an asset. However, without well-defined governance and infrastructure, data architecture can quickly become inconsistent, or out of date. If that happens, architects are unable to see the full scope of the data landscape, including relationships and project scale, and there is a significant risk of poor data quality and high associated costs. iServer is a tool that empowers data architects. It allows you to manage, govern and standardize your data collection, storage and usage. Furthermore, by collaborating with your team using the central repository to define your target state, you can ensure your organization is using accurate and regulated data. Below you can find some of the benefits of using iServer.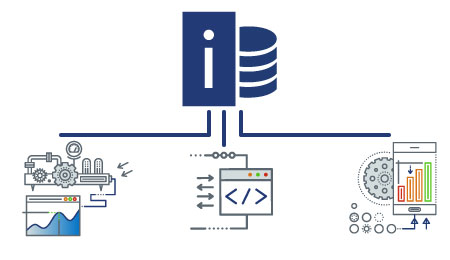 Single Source of Truth
With iServer, you get a single source of truth for your infrastructure architecture. The central repository lets your team conduct its work in one place. Additionally, because Microsoft Visio is utilized for iServer's modeling environment, architects can collaborate on models, catalogs and documentation using a widely utilized, familiar tool. This also contributes towards establishing a trusting environment, which enhances cooperation even further. Therefore, all the artifacts (which are governed by an underlying meta-model), architecture diagrams and documents in various formats are stored in the repository. In order to safeguard the content within it, several featured have been created, including change management (versioning), role-based permissions, and email alerts.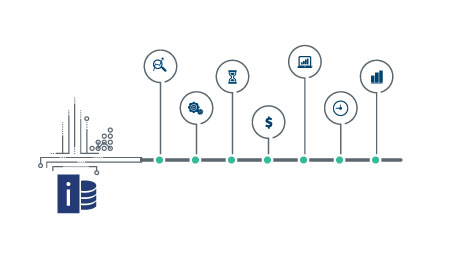 Strategically Sound Planning
In order to aid architects demonstrate to relevant stakeholders how the data architecture may change over time, iServer includes a number of architecture roadmap diagrams. These include application roadmaps, technology roadmaps, as well as project roadmaps and they are valuable since they can communicate how the architecture will differ in a straightforward manner. Therefore, they can be employed in presentations to a diverse group of stakeholders.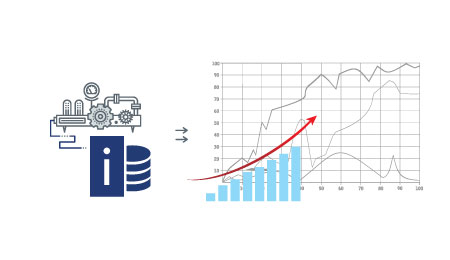 Value-Maximizing Insights
iServer allows data architects to gain insights that would normally be difficult to discover. Tapping into this valuable reservoir of information ensures the company has an additional layer of knowledge to use whenever making important strategic decisions that impact the whole of the enterprise. As part of their work, architects may showcase the relationships between business goals and capabilities, on one hand, and how the data flows within the enterprise on the other. This insight into business alignment allows for continuous optimization of the organizational processes. Since these dashboards and views greatly facilitate the exchange of information, iServer is also helpful at making certain a good idea gets traction with the relevant stakeholders.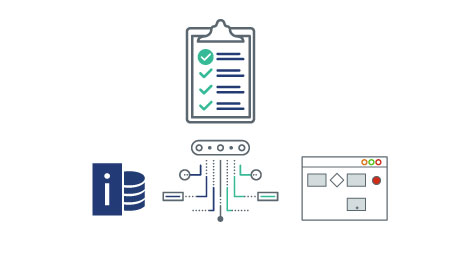 Alignment with Industry Best Practice
iServer's support for a great number of frameworks enables data architects to build their architecture on a platform that provides all the tools that are necessary to ensure great deliverables. Our solution's enterprise architecture and business process analysis capabilities provide data modeling and meta-data management capabilities, aligned to BPMN 2.0, UML or other notations as required. This is very valuable in enforcing controls over data models via the validation rule engine. What's more, when you develop your architecture in accordance with industry best practice, you can expect a quicker return on investment and continued business success.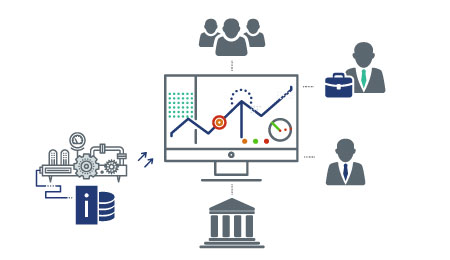 Enhanced Communication & Stakeholder Engagement
In order to make the most out of its human resources and be more responsive to changes in its environment, iServer offers organizations two communication modules – iServer HTML Publisher and iServer Portal. With their help, users can easily engage with relevant audiences irrespective of where they are. iServer HTML Publisher allows data architects to publish a snapshot publication of the architecture. In order to demonstrate compliance with data privacy laws and other applicable regulations (HIPAA, SOX, etc), they can showcase the 'Data Security' diagram which details the persons, organizations, or systems that can access enterprise data. It also offers full cross-platform support including phones, tablets, and desktops.
iServer Portal allows your team to share repository content with the rest of the company through an online portal. An unlimited number of business users can visit it and browse, review, or post a response. These two modules provide architects with a means of ensuring a higher degree of agility for the organization thanks to better stakeholder engagement.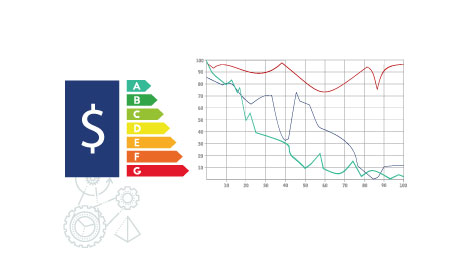 Long Term, Cost Effective Planning
Effective planning is a key element of any approach that aims to increase efficiencies. With its extensive range of analysis tools, iServer allows you to create contingency plans and therefore be prepared for emergency scenarios. This includes identifying critical points in the data landscape in order to take measures and minimize the risk, or analyzing the data architecture to find opportunities for improvement. If your organization is in the process of planning changes, our platform's impact analysis capabilities will provide great value by enabling you to weigh the different consequences and results of changing the design of the architecture. Furthermore, because it lets you see how different paths play out in the end without you actually modifying anything in the real world, it directly saves time and money.
Book a Demonstration
Let us show you what iServer can do for you with a free, personalised demonstration of iServer's capabilities.
Book your Demo