ArchiMate 3.0: Strategy and Motivation Concepts
A comprehensive set of templates, stencils and a meta-model to support ArchiMate modeling in your organization
Book a Demo
The first major change is the introduction of new Strategy and Motivation concepts. But why was this necessary? In recent years, more and more organizations have consistently evolved towards linking enterprise architecture to their business strategy. Companies across all industries have started to treat EA as more than just IT strategy, but rather as a way of ensuring they define, plan and achieve large organizational goals. As a result, The Open Group have answered the calls to accommodate this growing practice of using EA in a strategic context by introducing new Strategy and Motivation elements in ArchiMate 3.0.
Watch the ArchiMate Video
ArchiMate 3.0: Strategy and Motivation Concepts
| | | |
| --- | --- | --- |
| Element | Definition | Notation |
| Resource | An asset owned or controlled by an individual or organization. | |
| Capability | An ability that an active structure element, such as an organization, person, or system, possesses. | |
| Course of Action | An approach or plan for configuring some capabilities and resource of the enterprise, undertaken to achieve a goal. | |
ArchiMate 3.0 Strategy Elements
ArchiMate Strategy Layer
The Strategy elements are depicted within the framework as the new Strategy Layer. These are Resource, Capability and Course of Action. Their addition makes ArchiMate 3.0 more relevant for capability-based planning and strategic activities within the enterprise. These new Strategy elements are useful to architects and analysts because they enable the modeling of an important but previously overlooked area of business. Consider capability-based planning, for example. This business planning paradigm drives extra value for the enterprise by assisting with the alignment of business and IT. Consequently, a high number of organizations nowadays are taking advantage of the versatility afforded by capability maps. It's worth noting that these elements are defined in accordance with other standards (such as TOGAF or BIZBOK) in order to ensure a smooth user transition between them. You can find the official definitions below.
| | | |
| --- | --- | --- |
| Element | Definition | Notation |
| Outcome | An end result that has been achieved. | |
| Meaning | The knowledge or expertise present in, or the interpretation given to, a core element in a particular context. | |
| Value | The relative worth, utility, or importance of a core element or an outcome. | |
ArchiMate 3.0 Motivation Elements
It's worth mentioning that the Influence relationship benefits from a wider usage in ArchiMate 3.0. Specifically, it can be used within the Motivation aspect to either connect stakeholders, or otherwise link core elements to requirements. Lastly, the changes to the Strategy and Motivation elements prescribe that all behavior elements can realize capabilities and all structure elements can realize resources.
Summary
To summarize what we've learned so far, here is a list of the main changes regarding the Strategy and Motivation area of the standard:
Introduced new Strategy concepts (Capability, Resource, Course of Action)
Introduced a new Motivation concept (Outcome) and moved two concepts from the Business layer to the Motivation elements (Meaning, Value)
Extended the use of the Influence relationship
All behavior elements can realize capabilities and all structure elements can realize resources
Alignment of concepts with other standards – TOGAF, BIZBOK, BMM etc.
You can read more about the other updates to ArchiMate 3.0 using the links below: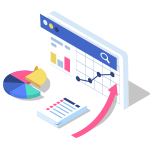 Business Case
Download a business case outlining the benefits of the tool.
Get your copy