What the CFO needs to know
CFOs need to shepherd their organizations towards full compliance or otherwise risk being severely fined by regulators. Use iServer to deliver compliance within your organization.

The Chief Financial Officer in today's business environment is somewhat different from the one a few years back. Similar to what is happening to the role of the CIO, the CFO is also experiencing a transformation, albeit a more subtle one. Nonetheless, the fact it is happening is undeniable.
As the role continues on this path of evolution, CFOs will need to adapt in order to function well in the new paradigm of ever quicker technological advancement. They will need to become a champion of business value. At Orbus we believe it's already possible to identify a number of characteristics that will become indispensable attributes of this new breed of executive. 
Watch the Enterprise Architecture Video
iServer's Value for CFOs
Companies no longer benefit from the same financial freedom they used to enjoy before the last global recession. Nowadays, CFOs need to shepherd their organizations towards full compliance or otherwise risk being severely fined by regulators. They also need to be able to ensure the enterprise gets great value out of all its investments, both large and small. To be able to do this, the CFO needs to access reports that contain more in depth information than traditionally deemed necessary. iServer is a powerful enterprise architecture tool that can be used to provide a great deal of useful input for the CFO of a company. Below you can find some of the questions iServer helps CFOs answer.
How do I ensure the company performs well during audits?
The CFO, much like everyone else in the company, wants to perform well during audits. Unlike most people, however, they actually carries a large portion of the responsibility over the result. Because iServer allows architects to model different domain architectures and create views to help stakeholders understand certain aspects of the business better, it ensures all investments are properly accounted for. It also ensures management has a good understanding of what the different landscapes look like, and how a certain element supports the business goals, as well as what the processes look like. Ultimately, knowing in detail what is happening in your own organization means you won't have surprises when the auditor comes.
How do I help transform the enterprise's operating model?
As companies grow or downsize, they need to adapt their operating model to better suit the new conditions in the business environment. The CFO is a key stakeholder in this process. In order for you to better support your organization, you need access to the process landscape, the infrastructure landscape, a capability map and so on. Making use of such tools will increase the value of the your input and contribute towards formulating a solid operating model. iServer allows architects to build and manage architectures that are essential in such an initiative.
How do I manage performance effectively?
Embracing a more active role on the business side of things means managing performance more effectively. One way of doing this would be to take a more involved stance and track business indicators earlier in the cycle. With iServer you get an accurate image of how IT services are supporting business goals. This also allows you to hold IT service managers accountable for controlling the costs of the services they provide. With everything mapped out and justified within the grand scheme of things, there is little room for deviation from the agreed processes.
How do I ensure effective cost control?
Ensuring effective cost control can be a difficult task because it involves navigating the complexity of the enterprise. An enterprise architecture tool such as iServer is a very important resource because it allows you to do just that. Furthermore, it lets you target investments in a very precise way, ensuring minimum waste or non-alignment with business goals.
How do I better align my agenda and objectives to the business strategy?
Although barriers have been removed and more communication exists nowadays within the enterprise on a cross-divisional basis, it can still be difficult to ignore the drive to focus solely on one's own problems. That is especially true if those problems are already high and wide in scope, such as the ones that a CFO might have to deal with. Nonetheless, you will have to lead the finance function to deliver on strategic objectives. iServer is invaluable as a tool for strategic alignment. By mapping out the organizational strategy and then tying it in with the capabilities, as well as the technology and application landscapes, the enterprise architecture department can identify the most important business capabilities. Moreover, they can identify which capabilities are overlooked by current projects or resources, enabling the formulation of an investment proposal to management that is well-argued, delineating how it would support business goals. For the CFO, who would be sitting on the other side of the table, this would ensure an objective and straightforward way of assessing proposals.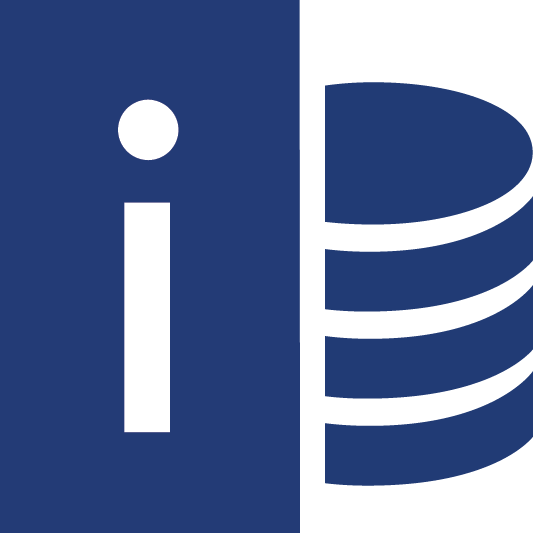 Book in a 60 minute demonstration with one of our dedicated consultants to dive further into iServer's capabilities and see how it can deliver value on your business transformation.

Benefits to the CFO
After seeing a few of the ways in which iServer supports the CFO, we're certain you would like to understand the advantages that can be expected after deploying our solution into your organization. Below you can find some of the most important benefits of iServer to the CFO.
Process Improvement
Process improvement saves time, money, labor and resources. Essentially, it simplifies the operations landscape. Process architects can use iServer to model processes in order to identify opportunities for improvement and then create new ones that actually add value. Examples to be considered are – creating a single reference point for staff to consult, ending a situation where the enterprise is running multiple parallel systems, and streamlining the application landscape to improve internal and external stakeholders' experience. The overall financial benefits of this are wide-reaching.
Larger Return on Investment
As a business architecture tool, iServer helps you map out the business goals and the capabilities that support them. As such, it is an invaluable tool for assessing what the company needs to do in order to maximize its output with as little investment as possible. It helps you find the most important capabilities for achieving objectives, identify whether they are adequately served by current initiatives, and also develop an optimization plan.
Lower Risk
Developing a platform that facilitates the work of security architects is something we have invested a lot of effort in. iServer is a powerful platform for developing your enterprise's security architecture, with features that help users find interesting, valuable insights and communicate them organization wide. Having an initiative that mandates security by design and adopting an industry recognized security architecture framework (iServer supports COBIT 5, ITIL 2011, SABSA and others) to be developed in our solution ensures your organization is taking the necessary steps towards protecting itself threats.
Improved Cash Flow
Because iServer allows for the targeting of investments in a precise and calculated fashion, it guards the company against unnecessary, poorly argued projects that would only consume resources without supporting business goals. As a result, there are no large, upfront expenses unless mandated by the business conditions. For example, you can avoid needlessly investing in a corporate data center that would also have to be carried on the balance sheet as an asset that rather quickly loses its value with time.
Improved Communication with the Enterprise
We have already covered the fact that CFOs in the new business environment need to embrace the subtle changes that are happening to their role. One of the most important aspects of this process is the need to communicate more often with the rest of the organization, but also to better understand the IT side of the business. Thanks to iServer's communication modules, CFOs can be sent regular reports and dashboards to keep them updated as to the process landscape, the infrastructure landscape and so on.

Customer Success Story
Premera Blue Cross Manages Architecture Roadmaps with iServer
Premera Blue Cross is one of the largest health plans in the Pacific Northwest of the United States, providing comprehensive, tailored services through Premera and its affiliates to nearly 1.7 million people in Washington, Oregon and Alaska states.


Ready to take your further?