What the CIO needs to know
Using iServer CIOs can ensure they remain relevant and continue to provide valuable guidance for their organizations

Chief Information Officers today may very well have the hardest job in the world. They are in charge of the enterprise's IT strategy and systems in an era of unprecedented technological advancement as well as fierce market competition. What's more, they are witnessing their role transforming before their very eyes, with new duties and expectations being steadily attached to their job description every year. So, how can CIOs ensure they remain relevant and continue to provide valuable guidance for their organizations when the things they took as granted for so long are rapidly changing? 
In short – embrace change. They have to migrate away from a strictly technical mindset towards a business-oriented one. They need to accept and make the most of their new responsibilities. Only by rising to the challenge and growing into theis new business leader role will they thrive in the present environment. As expected, this entails a host of difficulties, but CIOs are not without allies.
Watch the Enterprise Architecture Video
iServer's Value for CIOs
If you are a CIO then you are fully aware of the issues mentioned above. What's more, you probably want a means to address them – as quickly and effectively as possible. We understand that and strive to meet your high expectations with iServer, our enterprise architecture solution. Here is a list of some of the problems iServer helps you solve.
How do you produce initiatives that benefit the business at large and resonate with the CEO?
In order to come up with big initiatives, you need to think big. And to do that, you need the big picture. iServer is a powerful enterprise architecture platform that allows you to capture and model your organization's architecture. That means you have a detailed overview of what the business, process, application, infrastructure, data, as well as security landscapes look like. As a result, you are able to generate ideas to advance the business that are well informed, enterprise-wide in scope, and are strategically sound.
How do you ensure suppliers have the desired levels of technical skill and business knowledge?
Often the enterprise may have grown so large over the years and its development happened so organically that it becomes almost impossible to form an accurate image of your infrastructure, or application landscape, for example. This means it's impossible to properly assess a supplier's business offering. iServer, solves this problem for you. The iServer platform can be used to access a technology catalog in order to identify precisely what you need from your contractor and then judge their advertised levels of ability against your needs.
How do you ensure IT staff are more business focused?
The time of IT for IT's sake is over. Therefore, since your department is now expected to proactively discover opportunities that create value for the organization, raising your subordinates' level of business understanding is very important. As is ensuring they keep a business focus in their thoughts at all times. As a CIO, your job is to make certain everyone understands that no effort is successful unless it is aligned with a business goal. There is no value other than value to the business.
iServer helps you communicate this message across in a number of ways. For instance, by mapping out the application landscape and then tying this in with the business goals, you get a clear understanding of the number of applications, the relationship between them, and to which extent they actually support your initiatives. You can then present your findings to business unit leaders and explain which efforts are actually creating value and which ones are simply wasting resources.
How do you increase accountability and project buy-in among internal stakeholders?
Unless you convince people to get behind an idea, it can be exceedingly difficult to get a top performance out of them. Whereas you, as a CIO, need your staff to make themselves accountable and willingly share the responsibility for critical projects. The key to obtaining the desired level of engagement is to create a transparent organizational environment. What does that mean? Generate clear requirements and priorities for them, which they can easily understand and access. Keep an open path of communication at all times to stimulate engagement and initiative. Provide frequent feedback regarding the alignment of goals.
In other words, ensure they understand what you are trying to achieve and then hold regular sessions to provide (and receive) feedback related to the progress of the initiative, or any unexpected changes. iServer enables you to do all this thanks to its powerful views and dashboards features, central repository and the valuable communication modules that make sharing views of the different architectures extremely easy.
How do you ensure data security?
Security today is more important than ever. The reputational losses and the financial penalties that an enterprise is liable to incur as a direct result of non-compliance or a security breach are all too real. As a result, the CIO is hard-pressed to ensure their organization is taking the absolute strongest measures to minimize vulnerabilities. iServer supports a number of widely-used security frameworks – SABSA, ITIL 2011, COBIT 5 and others – that will enable you to enforce solid security practices and demonstrate due diligence. The platform can come preconfigured with your desired framework, which means it will be delivered to you with a preconfigured repository, meta-model, attractive Visio notations, and validation rules engine.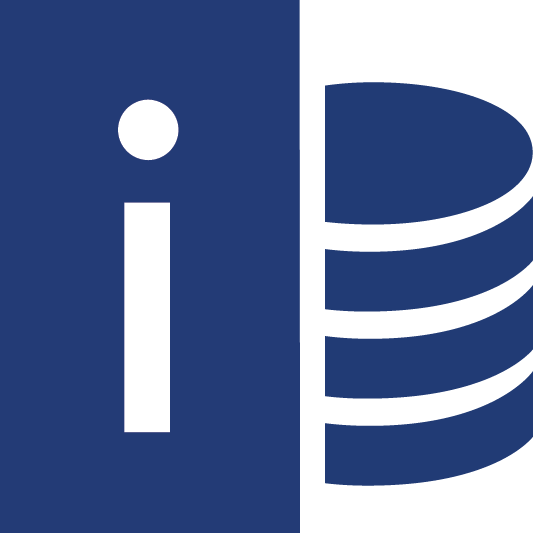 Book in a 60 minute demonstration with one of our dedicated consultants to dive further into iServer's capabilities and see how it can deliver value on your business transformation.

Benefits to the CIO
We've seen some of the questions that iServer can help you answer as you endeavor to provide value to your organization and keep it on a trajectory of growth. Now let us have a look at a few key benefits you can expect after deploying the solution.
Cut Costs
In your enterprise architecture's first phase of maturity, you can expect iServer to help clean up your organization's IT infrastructure. By identifying exactly where IT is not contributing towards achieving the business goals, you will be able to discontinue those applications and technologies that are needlessly consuming resources at present. That also applies to old, intricate and no longer fit for purpose processes that simply make operations more complicated without adding any real benefit.
Decrease Time to Market
Because it helps you simplify your process landscape, iServer ultimately aids with reducing time to market for your products and services. A streamline operation uses fewer staff, consumes fewer resources and takes less time to complete. This lets you deliver the benefit sooner and also decrease stock levels.
Stimulate Innovation
Because it helps you reduce the number of people and resources that are needed for any one process, iServer effectively makes more means available to your company. You can repurpose the freed up staff and resources towards other activities that serve the enterprise better, such as research and innovation. In the long run, the benefits of such an initiative will become apparent.
Increase Customer Satisfaction
Decreasing the time to market, allowing for more resources to be allocated towards improving existing products or developing new ones, being quick in responding to changes in the market and customer expectations... All these contribute towards increasing the degree of customer satisfaction. And that, undoubtedly, is good for any business.
Facilitate Communication
Thanks to its central repository, extensive dashboards capabilities and communication modules, iServer stands out as a prime collaborative platform for building and managing your enterprise architecture. Our solution facilitates communication between all technology stakeholders including IT staff, business units, management, and vendors. This ensures problems are kept to a minimum, but also that whenever they do appear they are easily identified and addressed by the relevant stakeholder.

Customer Success Story
Premera Blue Cross Manages Architecture Roadmaps with iServer
Premera Blue Cross is one of the largest health plans in the Pacific Northwest of the United States, providing comprehensive, tailored services through Premera and its affiliates to nearly 1.7 million people in Washington, Oregon and Alaska states.


Ready to take your further?