iServer support for FEAF
Promote high-level agency integration with the Federal Enterprise Architecture Framework (FEAF) in iServer

The Federal Enterprise Architecture Framework (FEAF) is an EA framework developed by the federal government of the United States. FEAF provides both a methodological approach for an EA practice, as well as a comprehensive taxonomy for it. Its purpose is to promote higher levels of mission effectiveness as well as a means of ensuring a high degree of integration between different federal agencies. 
Watch the Enterprise Architecture Video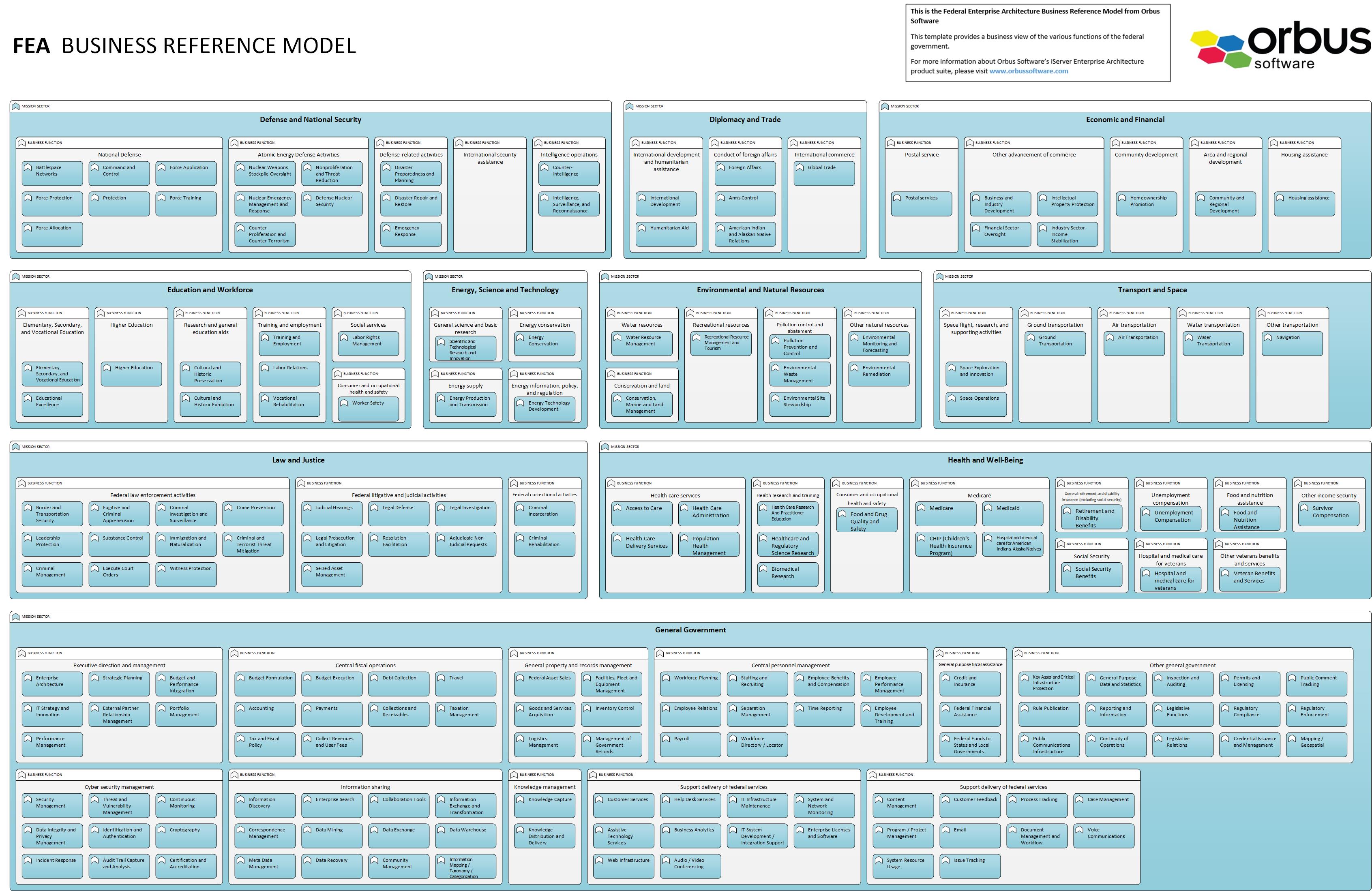 Orbus Business Reference Model - click to expand
A Central Repository for FEAF
iServer can be delivered with a repository that is preconfigured for FEAF. iServer is a fantastic platform for enforcing governance of processes, content creation, and metadata management and thus help accelerate the rate of change within your organization. FEAF is brought to life within the iServer repository and enables organizations to map processes, systems and technology to a common architecture providing greater clarity and improved decision making.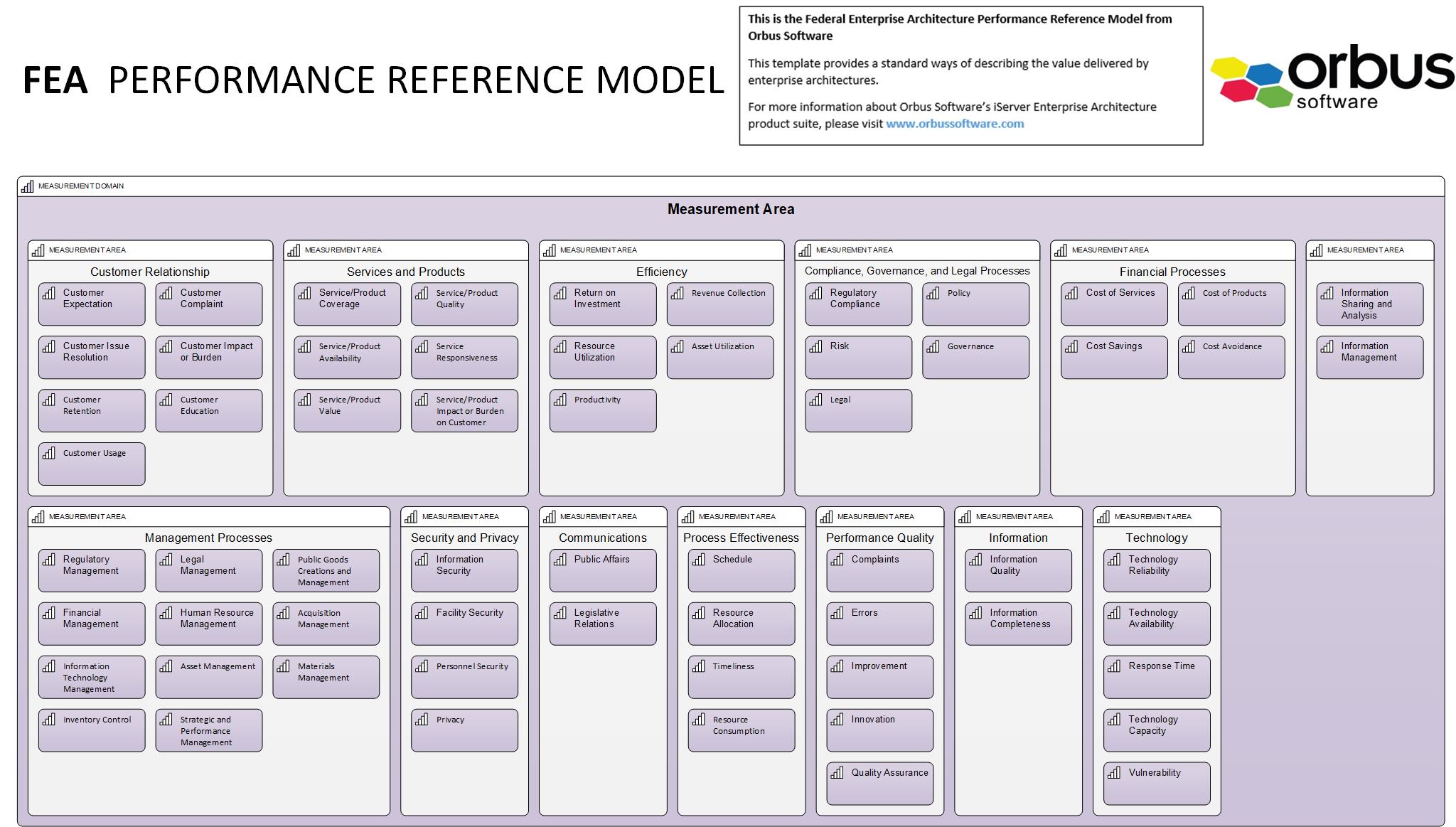 FEA Performance Reference Model - click to expand
FEAF Reference Models
A complete set of the six reference models for FEAF Version 2 are provided. At the core of the framework is the Consolidated Reference Model (CRM), which is made up of six interconnected reference models that describe the framework's six sub-architecture domains:
Application Reference Model
Business Reference Model
Data Reference Model
Infrastructure Reference Model
Performance Reference Model
Security Reference Model

Ready to take your FEAF further?