iServer support for FEAF
Promote high-level agency integration with the Federal Enterprise Architecture Framework (FEAF) in iServer
Watch the Enterprise Architecture Video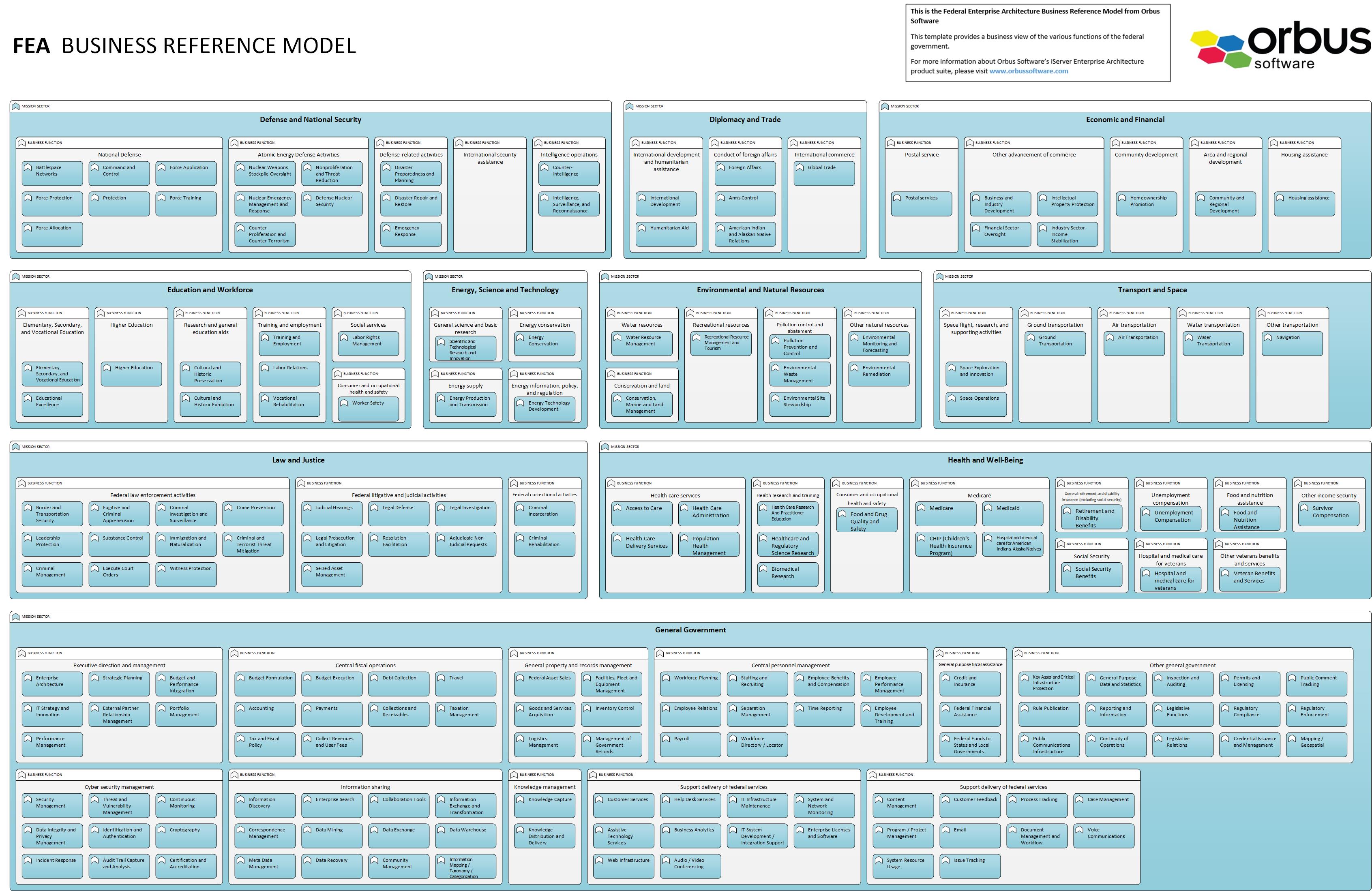 Orbus Business Reference Model - click to expand
A Central Repository for FEAF
iServer can be delivered with a repository that is preconfigured for FEAF. iServer is a fantastic platform for enforcing governance of processes, content creation, and metadata management and thus help accelerate the rate of change within your organization. FEAF is brought to life within the iServer repository and enables organizations to map processes, systems and technology to a common architecture providing greater clarity and improved decision making.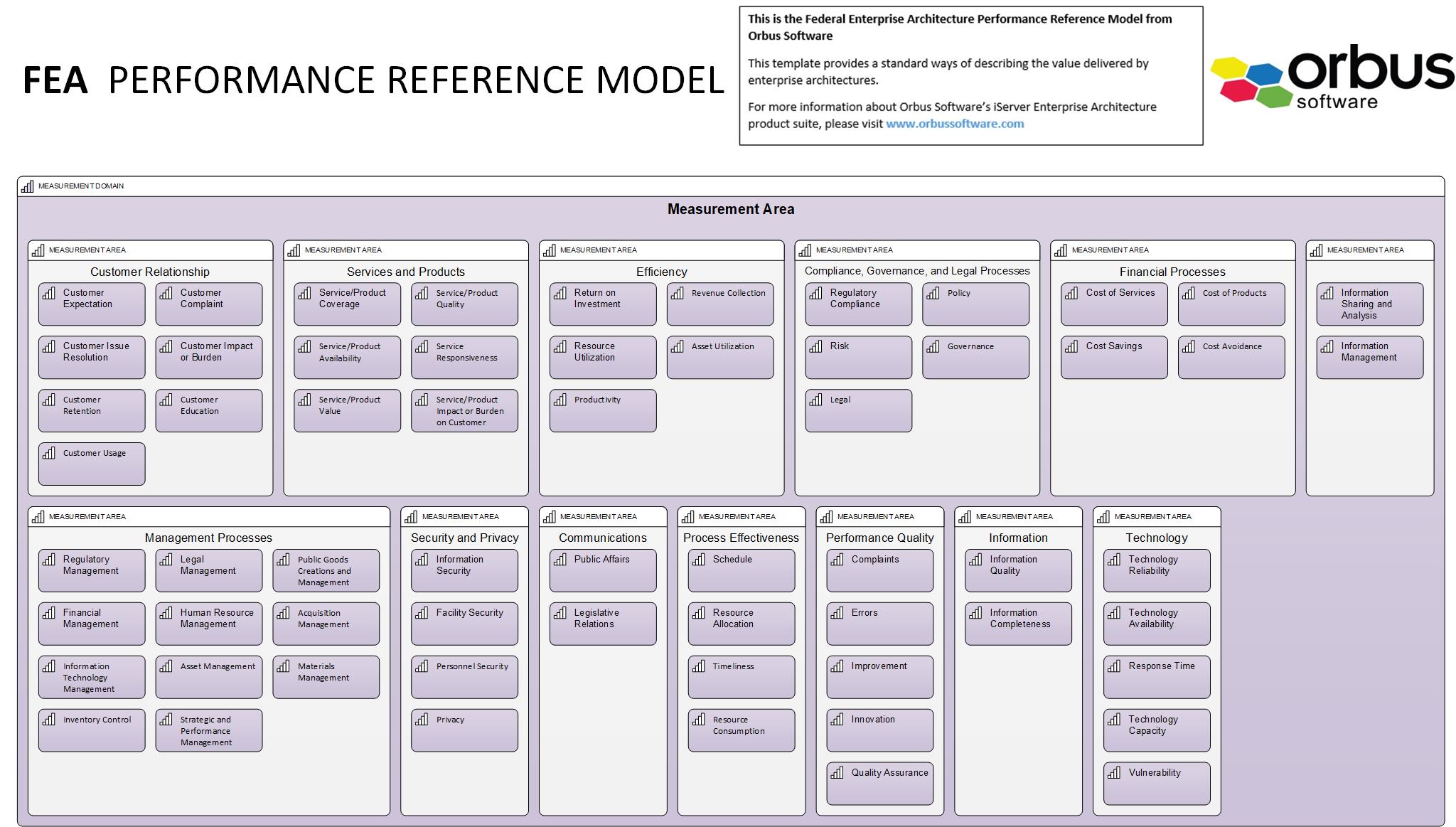 FEA Performance Reference Model - click to expand
FEAF Reference Models
A complete set of the six reference models for FEAF Version 2 are provided. At the core of the framework is the Consolidated Reference Model (CRM), which is made up of six interconnected reference models that describe the framework's six sub-architecture domains:
Application Reference Model
Business Reference Model
Data Reference Model
Infrastructure Reference Model
Performance Reference Model
Security Reference Model
Book a Demonstration
Let us show you what iServer can do for you with a free, personalised demonstration of iServer's capabilities.
Book your Demo
Customer Success Story
Premera Blue Cross Manages Architecture Roadmaps with iServer
Premera Blue Cross is one of the largest health plans in the Pacific Northwest of the United States, providing comprehensive, tailored services through Premera and its affiliates to nearly 1.7 million people in Washington, Oregon and Alaska states.

Our website uses cookies to improve your experience on our site. By using our website you consent to the use of cookies.