The Federal Enterprise Architecture Framework (FEAF) is an EA framework developed by the government of the United States. 
Watch the Enterprise Architecture Video
FEAF Explained
FEAF promotes an overall approach to developing and using enterprise architecture in the federal government. EA became an acknowledged best practice in management and strategy development in the US with the passage of the Clinger-Cohen Act in 1996. As a result, the first version of FEAF was published in 1999. The latest version of the framework is FEAF-II (v2), which was released in 2013 following the publication of The Common Approach to Federal Enterprise Architecture a year earlier.
FEAF provides a common framework and management tools that federal agencies may use to guide their policy and increase the number of shared approaches to IT service delivery. This standardization of EA development and use practices among federal agencies promotes greater effectiveness in reaching desired goals.
Learn how FEAF can help your federal agencies improve inter-agency communication and reduce cost.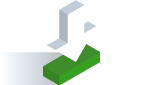 Product Brochure
Download the flyer for iServer's capabilities.
Get your copy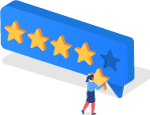 What our Customers are saying
Steep learning curve for immature EA programs, but a great tool if you invest the time
Great pre-sales review of the product and functionality. Installation was simple and straightforward. Included training modules were helpful. Ramp up time for basic functionality was short, but more complex features and functions took a while to figure out, even with instructor-led training. Use of Office tools made the learning curve a little easier to manage.
Security Architect in the Healthcare Sector - read the full review
Read Case Study
Seeing is believing
Take a demo to see how we can transform how your enterprise operates