Get your Free Enterprise Architecture
Starter Pack Today!
Get a taste of what Orbus Software and iServer have to offer to Enterprise Architects with this packed full starter pack
What do you get in the Starter Pack?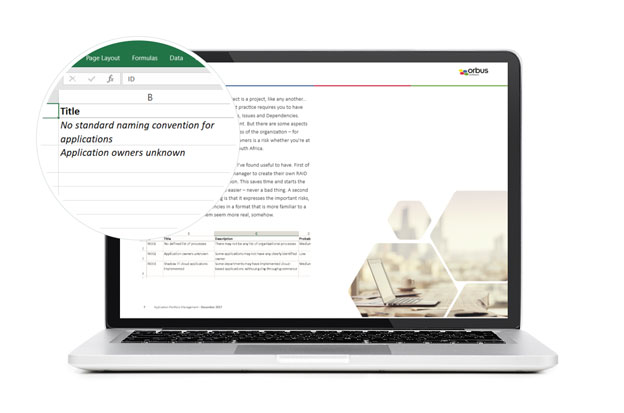 Application Portfolio Management Toolkit
Access a guide to kickstart your application portfolio management initiative the right way with templates and models for every step. This toolkit contains handy templates including an application survey and RAID log, supplying a framework for your APM initiatives.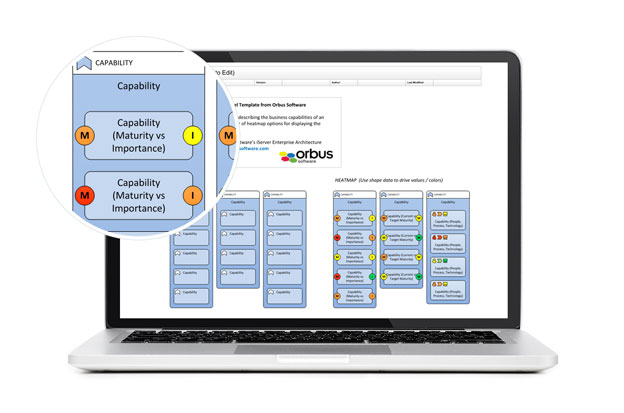 Business Capability Model
A business capability model is a key business architecture viewpoint that depicts the capabilities that an enterprise requires in order to deliver against the agreed upon strategy. We've built a Visio template as well as a stencil pack for a business capability model, to help ensure you and your team are off to a great start when embarking on your business architecture initiative.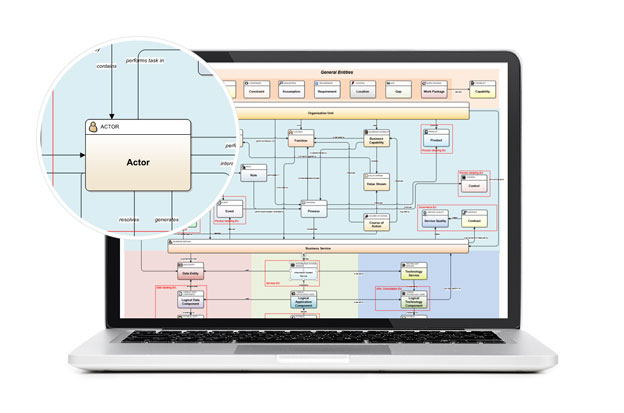 TOGAF 9 Visio Pack
The Open Group Architecture Framework – TOGAF – offers a detailed method and supporting tools for developing enterprise architectures. Get to grips with TOGAF with our pack, from understanding the meta-model, to easily creating attractive TOGAF compliant diagrams with our free Visio stencil.
Fill in your details to get your Free Enterprise Architecture Starter Pack Today