What is the ADM?
Architecture Development Method
Book a Demo
The Architecture Development Method – often referred to by its abbreviation as the ADM – is a detailed step-by-step process for developing or changing an enterprise architecture.The ADM is right at the heart of TOGAF®, in part II of the documentation. Much of the TOGAF documentation covers the ADM, and everything else in TOGAF can be mapped back to the ADM.
Watch the Architecture Development Method Video
Architecture Development Method
in an Enterprise Context
The Preliminary Phase
The main objectives of the Preliminary Phase are to determine and establish the Architecture Capability desired by the organization.
The Preliminary Phase makes sure there is a well-defined Request for Architecture Work, and that the organization – and Enterprise Architecture team in particular – have everything in place to be able to fulfil that request.
Requirements Management
The Requirements Management Phase is central to the ADM – which is why it is shown at the center of the ADM crop circle diagram. This Phase describes a process for Requirements Management, and how that process links to the other phases of the ADM.
The rest of the Phases are arranged in the development cycle to show the ongoing nature of enterprise architectural change.
The TOGAF ADM sets out a recommended sequence for the various phases and steps involved in developing an architecture. Even when an EA team isn't using the ADM it is likely to follow a similar process to that outlined in the ADM.
As with other TOGAF documentation, you should always adapt the ADM to meet your exact needs.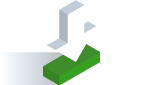 Architecture Development Method Product Brochure
Download the flyer for iServer's Architecture Development Method capabilities.
Get your copy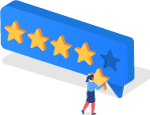 What our Customers are saying
Reuse of existing office tools + IServer = Good match
IServer is an easy-to-use tool that utilizes existing good tools (Office) to draw and analyze the Architectural material. IServer focuses more on operational work around architecture to supply value to the business. IServer is a good tool to use if your architectural maturity ís low.
Enterprise Architect in the Government Sector - read the full review
Read Case Study
Seeing is believing
Take a demo to see how we can transform how your enterprise operates