UML
Create clear and detailed models using the Unified Modeling Language (UML) in iServer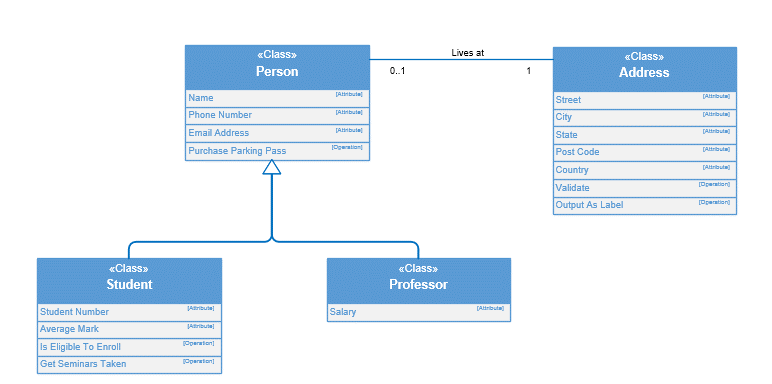 UML Class Diagram in iServer - click to expand
UML Meta-Model
With an integrated meta-model for the Unified Modeling Language, UML 2.5, users are able to reuse existing enterprise architecture content from the iServer repository to seamlessly create UML views. With the iServer repository, users can store and access their UML models from a central location.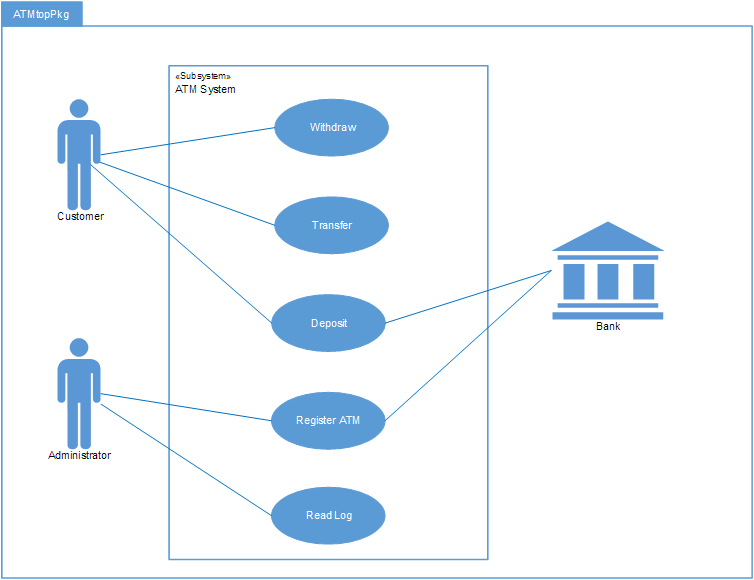 UML Use Case Diagram in iServer
UML Visio Stencils and Templates
By modeling UML diagrams in iServer, users can create attractive and easy to read models straight from within the familiar Microsoft Visio environment. Our UML Visio stencils and templates are designed to look great for those stakeholder presentations, without over complication.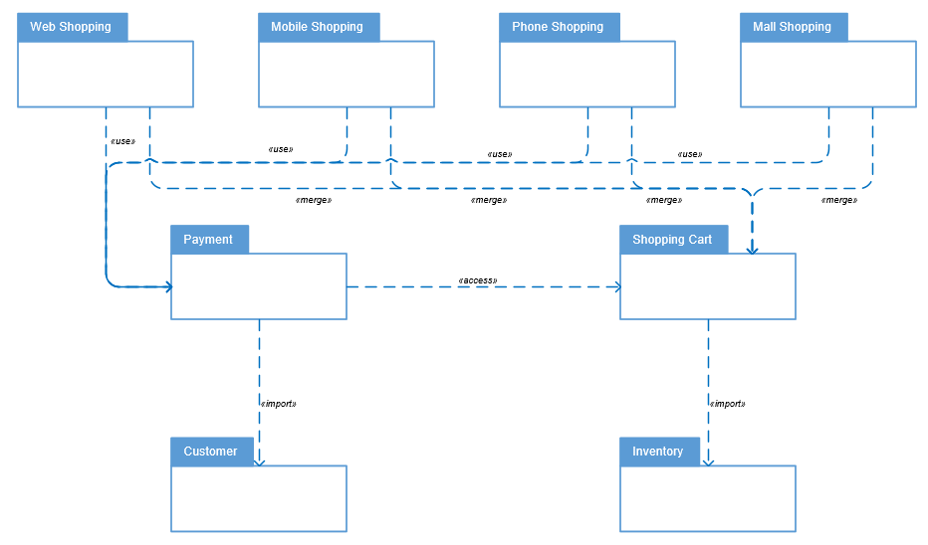 UML Package Diagram in iServer
Example UML Diagrams and Content
iServer provides practical examples of UML diagrams and content. These are designed to help both new and experienced users progress in their daily use of UML for modeling. These examples guide users by showing how the views within iServer can be structured according to UML.
Read more about iServer's extensive Solution Architecture capabilities.
Book a Demonstration
Let us show you what iServer can do for you with a free, personalised demonstration of iServer's capabilities.
Book your Demo
Customer Success Story
Sparebanken Vest implements iServer for their Business Process Improvement initiatives
Sparebanken Vest is an independent, listed financial services group engaged in banking and financing activities. Established in Western Norway and headquartered in Bergen, Sparebanken Vest has provided continuous banking services to the region since 1823. Sparebanken Vest provides financial services to both the private and corporate sectors, with 54 branches across the counties of Hordaland, Rogaland, and Sogn & Fjordane.

Our website uses cookies to improve your experience on our site. By using our website you consent to the use of cookies.