What is Enterprise Architecture?
A brief introduction to enterprise architecture
Book a Demo
Enterprise architecture is a comprehensive, strategic discipline aimed to give structure to an enterprise, or organization. A good enterprise architecture creates a sustainable organization that is able to achieve its current business objectives. Enterprise architecture also safeguards for the future, and enables the execution of strategic change by mapping the best, most cost effective way to reach the desired future state.
Watch the What is Enterprise Architecture? Video
Enterprise Architecture (EA) is a rigorous approach for describing the structure of an enterprise. A well-managed enterprise architecture results in an effective and sustainable enterprise.
It can be regarded as three things:
A Discipline. It is the way of thinking about the structure of an enterprise.
A Process. There are processes for architecting an enterprise, covering how architectures are created, how they change and evolve, and how architectures are managed.
A set of work products. A set of models and diagrams that represent and describe the structure of an enterprise.
Developing and sustaining an enterprise architecture is a complex process, involving many stakeholders and decision processes. TOGAF ® is a popular enterprise architecture framework. TOGAF ® helps by documenting the Enterprise Architecture discipline, process and work products.
By using a standard framework, organizations can develop an enterprise architecture that is consistent, reflects the needs of stakeholders, employs best practice, and gives due consideration to current requirements.
Learn more about how a collaborative approach to enterprise architecture could benefit you and your organization.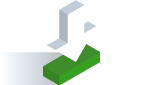 What is Enterprise Architecture? Product Brochure
Download the flyer for iServer's What is Enterprise Architecture? capabilities.
Get your copy