Governance, Risk and Compliance (GRC)
Manage IT governance and risk while ensuring business and regulatory compliance
Book a Demo
iServer helps organizations analyze, audit and manage their governance, risk and compliance by consolidating governance and risk documentation into a central repository
Watch the Governance, Risk & Compliance Video
A Centralized Repository
iServer acts as a single source of truth, facilitating the management of governance, risk and compliance. Information can be documented from a familiar collaborative environment, rather than spread across isolated locations
Risk Analysis, Traceability and Mitigation
Import and generate risk registers from operational or other third party tools. Users can perform impact analysis and generate reports on hot-spot areas of the business where controls should be assessed and tested
Visualize your Results
Self-Assessment
Use built-in best practice frameworks to review audit activities and governance structures and processes on a continual basis
Reporting and Communication
Support and two-way integration with all Microsoft Office and Visio document types ensures consistent governance and compliance reporting standards
Risk Management
Visualize and analyze the dissemination of risks across the business process and technology landscape. Direct resources and set goals accordingly, targeting vulnerable areas of the organization
Analyze your Data
Views and Dashboards
Gain valuable insights through a powerful and reliable Views and Dashboards system. Instantly communicate information to desired stakeholders, often by combining data from multiple areas of interest into an array of dashboards
Decision Support and Analysis Tools
Make real-time decisions with dynamic heatmaps, data-driven graphics and impact analysis. Dashboards and reports present key process information, while matrices allow relationships to be depicted and edited in bulk
Templates and Models for Strategic Guidance
Enable the ongoing development of the desired architecture using out-of-the-box templates.
Document Management
Streamlined Audit and Regulatory Compliance
Keep detailed records and audit trails, and use templates and reports to support compliance activities. Use analysis tools to ensure new regulations are applied correctly, while identifying any compliance gaps
Clarify Business Strategies
Easily view the relationships between enterprise and corporate directives, as well as the lower level IT-related goals. Harness insight into business alignment, supporting an outcome driven approach to IT management and governance.
Audit Efficiency
Reduce business disruption with out-of-the-box reports, guidance, and assessments that ensure governance and compliance structures can be fully documented.
Free resource
Integrated Risk Management Poster
Integrated Risk Management is a new discipline aimed at reducing the ever encroaching risk of new technologies. As with any new discipline, organizations will need to know what it encompasses and how it can help.
Orbus have put together a poster to give an overview of Integrated Risk Management and the benefits it can bring, including key definitions and the types of risk contained within integrated risk management. Take a look and see how it can help your governance, risk and compliance measures.
Download
Seeing is believing
Take a demo to see how we can transform how your enterprise operates
Book your Demo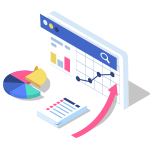 Governance, Risk & Compliance Business Case
Download a business case outlining the benefits of the Governance, Risk & Compliance tool.
Get your copy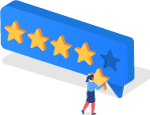 What our Customers are saying
Familiar and extensible modeling experience, great partnership
Vendor engaged in a relationship with us that helped us get up and running, facilitated training, and helped us feel comfortable with the product. We selected the product due to its integration with Microsoft Visio as the modeling tools, breadth of modeling capabilities, and ability to customize/extend to new modeling scenarios easily.
Enterprise Architect in the Retail Sector - read the full review
Read Case Study