iServer's Governance, Risk and Compliance Capabilities
iServer provides analysis, control assesments and traceability to make smarter decisions
Reduce risk and ensure your compliance efforts are meeting legal requirements using iServer's range of analysis and reporting tools. The central repository makes your efforts transparent to the business, whilst the audit and reporting tools develop stakeholder involvement.
Watch the Governance, Risk & Compliance Video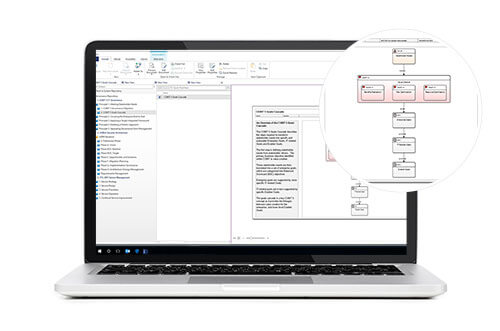 Central Process Repository
iServer provides the ideal environment for managing governance, risk and compliance. With its central governance repository providing an enhanced extension to the traditional Microsoft Visio interface for diagramming, and full integration with the Microsoft Office suite for reporting, iServer acts as the single source of truth for the business and audit. Information can be documented and managed in the context of the organization from a familiar collaborative environment, rather than spread across multiple isolated locations.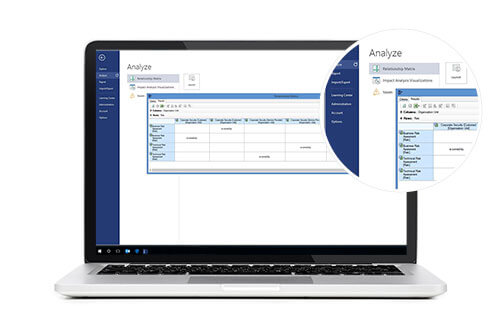 Risk Analysis, Traceability and Mitigation
iServer allows users to import and generate risk registers from operational or other third party risk management tools in order to relate them to an organizational context. This includes activities such as assigning risks to processes and goals to identify high risk areas of the business. This allows users to perform impact analysis and generate reports on hot-spot areas of the business where controls should be assessed and tested. iServer also enables the traceability, dissemination, and aggregation of risks across the business process landscape as required.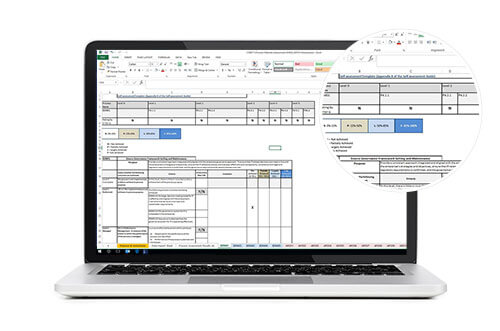 Baseline and Control Self Assessments
Audit activities and governance structures should be reviewed and baselined against best practice frameworks and guidance on a continual basis, especially in cases of regulatory compliance with such frameworks. iServer offers a number of best practice frameworks built into the governance repository, including COBIT 5 and SABSA. These frameworks can be used for baselining and assessing your organization's governance structures and processes.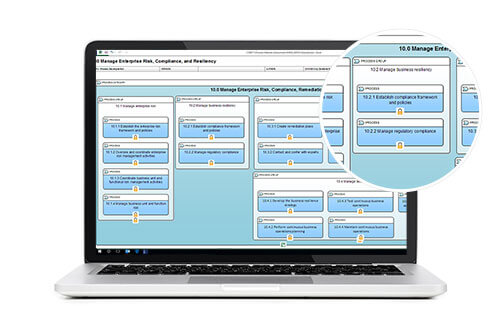 Audit and Compliance
iServer provides a number of out of the box templates, reports, and features to support audit and compliance activities. It offers powerful gap analysis, maturity and compliance reporting, and with its central governance repository, users are able to keep records of detailed audit trail information with reduced search times.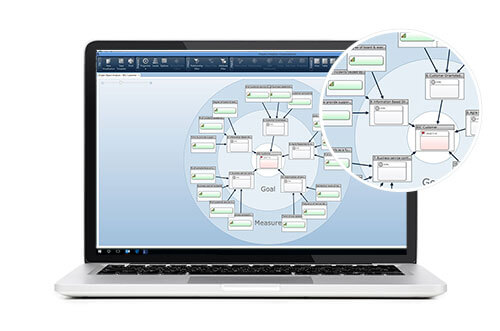 Reporting and Communication Tools
iServer supports all Microsoft Office and Visio document types. It can also enforce governance and compliance reporting standards, such as formatting and sections to include to ensure consistency. All reporting and working papers created during an assessment can be captured and stored in the governance repository.
Download the Flyer
Read more about iServer's Governance, Risk & Compliance capabilities in this short brochure. You can download it by clicking the link below.
Download Now