COBIT 2019
A comprehensive toolkit for organizations wishing to reference, adopt and align with COBIT 2019 compliance requirements
Book a Demo
Benefit from a predefined COBIT 2019 meta-model that is structured according to the 6 system and 3 framework principles of COBIT, ensuring familiarity, ease of navigation and traceability of governance content in your repository. The central repository makes it easy to align with COBIT compliance requirements and leverages a single framework for managing risk.
Watch the iServer for GRC Video
All governance-related information can be centrally managed and referenced from iServer's central governance repository, providing data consistency and a single source of truth for all COBIT 2019 governance-related information.
COBIT 2019 Governance Principles
The iServer governance repository is structured according to the 6 COBIT 2019 Framework Principles. The COBIT 2019 Base Framework is centered on six main governance and management principles. The iServer repository is arranged along a clear folder structure to mirror these, with each principle broken down into more detailed guidance and best practices.
Watch the COBIT video series for more information about the COBIT principles.
COBIT 2019 Meta-Model
iServer structures COBIT 2019 according to a predefined meta-model. This enables users to understand the structure for all governance content and is flexible to allow customizations and further extensions. Orbus Software integrated the COBIT solution with the TOGAF 9.2 meta-model to provide a streamlined Governance & Management modeling experience for both business and IT.
It can also be adapted to align with the ArchiMate notation. This meta-model is preconfigured in the repository, including all object types and relationships defined in the COBIT 2019 specification.
Bespoke COBIT 2019 Notation
Leveraging the COBIT 2019 Conceptual Model and Framework Guide, Orbus Software has developed a bespoke COBIT 2019 modeling notation that follows the COBIT 2019 specification.
COBIT 2019 Specification Content Analysis
iServer facilitates the quick and easy generation of Views to further day to day governance practice. This includes the hierarchy views of the updated COBIT 2019 goals cascade to easily analyze interrelationships between key components like principles, goals, management objectives, and design factors that impact these.
Starter Pack
The business orientation of COBIT consists of linking business goals to IT goals, providing metrics and maturity models to measure their achievement, and identifying the associated responsibilities of business and IT process owners. The framework consists of a process reference model, a series of governance and management practices, and a set of enabler tools to support the governance of an organization. COBIT 5 is about providing guidance for making decisions concerning the use of information and technology to support and sustain organizational objectives.
By downloading this pack, you can gain access to this knowledge and apply this valuable guidance to kick-start your own practice. Inside it you will find an introduction to the COBIT 5 Principles (in the form of a PDF guide), posters detailing the iServer IT Governance Meta-model (reuniting both COBIT 5 and TOGAF 9 concepts), as well as the official iServer for IT Governance Accelerator flyer. 
Download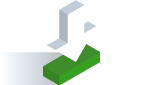 iServer for GRC Product Brochure
Download the flyer for iServer's iServer for GRC capabilities.
Get your copy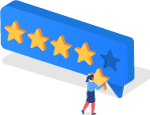 What our Customers are saying
Fit for purpose product for our Business transformation & excellent vendor support
Excellent tool that will assist our Business transformation The vendor is very responsive to all request. They took the time to ensure your environment is setup properly the first time.
IT Delivery Lead in the Manufacturing Sector - read the full review
Read Case Study
Seeing is believing
Take a demo to see how we can transform how your enterprise operates