COBIT 2019 is a comprehensive business focused framework created by ISACA that provides a Governance and Management framework for Enterprise level IT.
COBIT Explained
Ensuring that organizations manage information correctly is a business imperative. COBIT 2019 is a globally recognized and comprehensive business focused framework that helps organizations make the best use of their information and technology by providing a governance and management framework for enterprise IT.
Simply put, it does this by helping organizations create optimal value from their IT by maintaining a balance between realizing benefits, and optimizing risk and resource usage. The COBIT 2019 framework consists of a process reference model, a series of governance and management practices, and a set of components & variants to support the governance of an organization. COBIT 2019 is about providing guidance for making decisions concerning the use of information and technology to support and sustain organizational objectives and also to sustain them.
COBIT 2019 enables IT to be governed and managed across the entire organization by considering the IT-related interests of internal and external stakeholders such as business users and management as well as outsource service providers and regulators.
Learn how COBIT can help your organization develop its IT governance, safeguard against risk, and ensure compliance.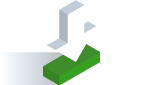 Product Brochure
Download the flyer for iServer's capabilities.
Get your copy