ITIL Service Management
A complete set of ITIL 2011 best practice process diagrams, ITIL resource library, and ITIL documentation
Book a Demo
iServer provides a complete set of ITIL best practice process diagrams modeled using BPMN 2.0, together with supporting documentation and resources. The ITIL model is based upon the ITIL 2011 documentation and spans all of the ITIL disciplines across the five Lifecycle Stages, guiding efficient IT service management within the organization.
Watch the iServer for ITIL 2011 Video
The ITIL Accelerator is a package containing all the tools required to implement the ITIL set of practices successfully. Instead of wasting time and resources building an ITIL-aligned IT Service Management practice from scratch, you can opt to receive iServer already aligned to the framework. This includes an ITIL-aligned repository, a complete set of best practice process diagrams and documentation, together with preconfigured tools that enable you to start enhancing business-IT alignment immediately.
Central ITIL Repository
iServer's ITIL repository is arranged according to ITIL 2011's five modules, and implemented in folder structures with each folder representing one of the Lifecycle Stages. Each lifecycle stage contains lifecycle processes, related data stores, inputs and outputs, as well as process diagrams and ITIL descriptions. Each stage also contains a role inventory and descriptions associated with each diagram. Users are able to drill down from high level processes to view more detailed process models.
Model with BPMN 2.0
Within iServer, ITIL processes can be modelled in Microsoft Visio using the modeling notation, BPMN 2.0. The repository is preloaded with over 100 Visio based, BPMN compliant diagrams of ITIL processes. This industry standard notation can be used to describe all objects and relationship types, making ITIL easy to reference and understand.
See how iServer supports modeling and diagraming using BPMN
Analyze ITIL Components
The iServer repository can generate views on all objects and their relationships. The hierarchy view can be used to determine where object relationships exist across the repository and to dynamically view and maintain related objects already in the repository. The list view is a simple type of view used to create a list or catalog information from the repository. Users can retrieve a single list of content regardless of their location and relationships within the repository.
iServer also provides ITIL relationship matrices where users can query large amounts of relationships in the repository. This includes a RACI relationship matrix which defines the roles and responsibilities of the IT governance practice within the organization.
Navigate ITIL Process Hierarchies
View and navigate BPMN 2.0 ITIL process diagrams within the iServer portal or using the Visio diagrams. This allows users to drill down from high level ITIL stages, down to the detailed tasks recommended by this IT service management standard.
ITIL Accelerator Flyer Download
The ITIL 2011 Best Practice framework provides comprehensive guidance on effective ITSM. The ITIL 2011 Accelerator from Orbus Software contains comprehensive information on the ITIL five phase approach to service management, with defined processes and tasks, inputs and outputs, detailed descriptions, objectives, as well as the roles involved in the management and maintenance of IT services for the business.
Download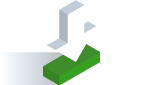 iServer for ITIL 2011 Product Brochure
Download the flyer for iServer's iServer for ITIL 2011 capabilities.
Get your copy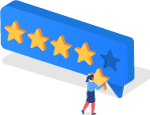 What our Customers are saying
Viso Modelling on Steroids.
We reviewed multiple tools to help operationalise our EA and BPM practices, and despite many tools having deep mature products Orbus was well ahead with their tight integration into the Microsoft suite of tools particularly Visio. Given that we did not need to retrain, or even re-do the majority of our artifacts it was a very quick transition into the tool.
Principal Enterprise Architect in the Construction Sector - read the full review
Read Case Study
Seeing is believing
Take a demo to see how we can transform how your enterprise operates