NIST Cyber Security Framework
Improve your organization's ability to prevent and respond to cyberattacks
Book a Demo
NIST CSF is a cyber security framework designed to help organizations increase their level of cyber security by clarifying exposure to risk. As one of the most mature and flexible platforms available on the market, iServer is the perfect medium for deploying the framework successfully within your company. iServer will help architects implement NIST CSF quickly and effectively, helping to accelerate time to value for the entire enterprise.
iServer offers full support for the framework core out of the box. Also, since iServer is one of the most easily configurable EA platforms available, it allows users to easily change the meta-model. What this ensures is a high level of independence for the architects, but also great framework-customizing capabilities. Implementing the NIST CSF, or modifying the meta-model to create your own version of NIST CSF, can be accomplished very simply and further development of your practice requires little to no intervention from our consultants.
Powerful Security Architecture Visuals
Whether your audience has a business or IT background, presentations are more effective when information is presented in a beautiful package. iServer offers impeccable visuals that quickly get the message across and secure stakeholder buy-in. Whether you're using the platform's Hierarchy Views to explain the flow of data through the enterprise, or impact analysis visualizations to showcase the consequences of a server breach, you can be certain your audience will find your presentation easy to understand and derive value from them.
Governed NIST CSF Architecture
No security architecture practice is worthwhile if it is not properly maintained and governed. With iServer, however, you benefit from documentation consolidated into a central repository, a range of out-of-the-box templates for audit and compliance activities, as well as offering capabilities for compliance reports.
NIST CSF Flyer Download
This flyer gives an overview of the iServer features and benefits which will support your implementation of the NIST CSF.
Download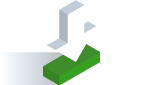 NIST Product Brochure
Download the flyer for iServer's NIST capabilities.
Get your copy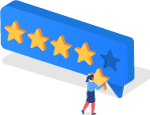 What our Customers are saying
Low learning curve, you can spend time on your capabilities instead of learning a tool.
Intuitive tool with Visio as UI meant we could focus on how to use TOGAF, ArchiMate, BPMN2 etc. in our organization, and not spend time learning a cumbersome tool. The excellent collaboration and publishing features of iServer were also key selling points for us.
Senior Enterprise Architect in the Manufacturing Sector - read the full review
Read Case Study
Seeing is believing
Take a demo to see how we can transform how your enterprise operates