NIST
Improve your organization's ability to prevent and respond to cyberattacks
Watch the Governance, Risk & Compliance Video
NIST Meta-model
iServer offers full support for the framework core out of the box. Also, since iServer is one of the most easily configurable EA platform available, it allows users to easily change the meta-model. What this ensures is a high level of independence for the architects, but also great framework-customizing capabilities. Implementing NIST, or modifying the meta-model to create your own version of NIST, can be accomplished very simply and further development of your practice requires little to no intervention from our consultants.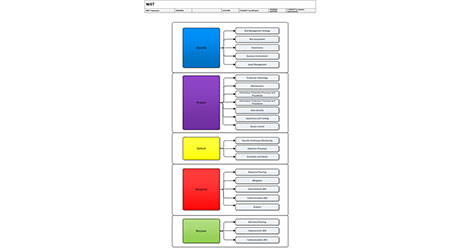 Powerful Security Architecture Visuals
Whether your audience has a business or IT background, presentations are more effective when information is presented in a beautiful package. iServer offers impeccable visuals that quickly get the message across and secures stakeholder buy-in. Whether you're using the platform's Hierarchy Views to explain the flow of data through the enterprise, or impact analysis visualizations to showcase the consequences of a server breach, you can be certain your audience will find your presentation easy to understand and derive value from them.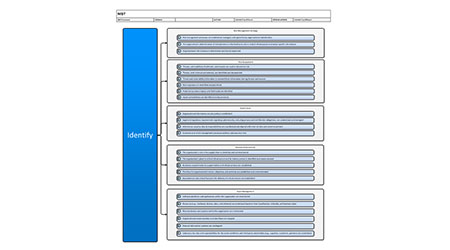 Governed NIST Architecture
No security architecture practice is worthwhile if it is not properly maintained and governed. With iServer, however, you benefit from documentation consolidated into a central repository, a range of out-of-the-box templates for audit and compliance activities, as well as offering capabilities for compliance reports.
Book a Demonstration
Let us show you what iServer can do for you with a free, personalised demonstration of iServer's capabilities.
Book your Demo
Customer Success Story
Circle Housing uses iServer to provide a repository for all their architecture assets and increase efficiency
Circle Housing is one of the largest providers of affordable housing in the United Kingdom, with over 65 000 homes across the country. In the years following its establishment in 1968, Circle Housing has grown to comprise of nine social housing association partners, providing desirable homes, sustainable communities, and trusted services to around 300 000 customers.

Our website uses cookies to improve your experience on our site. By using our website you consent to the use of cookies.