SABSA
Helps deliver security infrastructure solutions to support critical business initiatives
Book a Demo
iServer allows users to deliver enterprise security infrastructure solutions by aligning to the SABSA security architecture framework. It provides organizations with a central repository for their security architecture practice, aligned to the SABSA. This delivers a single source of truth for all security-related information, including a bespoke meta-model and templates, while also ensuring that security architecture does not occur in isolation from the wider enterprise
The SABSA Accelerator is a package containing all the tools required to successfully align an organization's security architecture to the SABSA framework. Instead of wasting time and resources building a SABSA-aligned architecture from scratch, you can opt to receive iServer already aligned to it. This includes a custom SABSA meta-model and repository, templates, documentation, as well as a number of tools that ensure users enjoy a quick start and short Time to Value.
Security Architecture Repository
iServer provides a central repository for security architecture practice, aligned to the SABSA framework. It contains a simple folder structure that is also aligned to the TOGAF ® ADM for ease of use.
Each ADM phase contains its own SABSA ADM deliverables, catalogs, and SABSA specific objects. By integrating SABSA with the TOGAF ADM structure, objects and relationships in TOGAF ® can be reused with SABSA views and a set of additional SABSA specific attributes.
SABSA Meta-Model
The iServer SABSA meta-model describes all the object and relationship types mentioned in the specification. The meta-model consists of concepts that can be used to model security architecture to SABSA specifications.
iServer also enables users to add extensions to the meta-model. Users can create attributes for each object level within iServer, such as a business object which has its own business related attributes. Users can also reuse any existing TOGAF ® attributes to extend the attribute profile.
SABSA Visio Templates and Stencil
iServer provides a number of out of the box templates to help organizations align to SABSA, including the SABSA Trust Framework, the SABSA Control Framework, and the SABSA Security Domain Model.
The SABSA Visio stencil in iServer contains a number of concepts, which can be used to develop security architecture. Users can also expand the concepts in the SABSA stencil to meet specific requirements.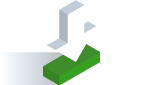 Product Brochure
Download the flyer for iServer's capabilities.
Get your copy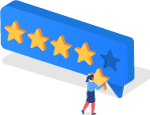 What our Customers are saying
Simple to deploy and use
The solution provides the best approach for non-IT business users while allowing the organization to building the foundation of an enterprise architecture, in our case highly centered around the business process and solutions domain.
Head of Unit in the Finance Sector - read the full review
Read Case Study
Seeing is believing
Take a demo to see how we can transform how your enterprise operates