Benefits of using iServer for Infrastructure Architecture
Build a structured and governed approach to developing your organization's technology infrastructure 
iServer is a tool that empowers infrastructure architects. The platform's many valuable features make it possible for users to accelerate business transformation and bring real value to their organization. Below you can find a list with some of the benefits most often mentioned by clients using iServer.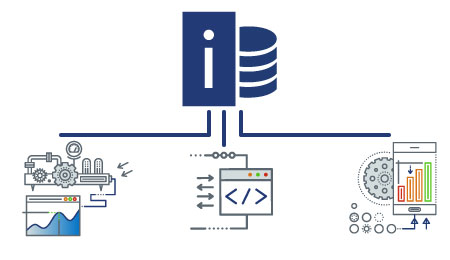 Single Source of Truth
iServer allows architects to have a single source of truth for your infrastructure architecture. The platform provides a central repository for the team to collaborate on models, catalogs and documentation. As a result, it establishes a collaborative practice built on Microsoft Visio, which solidifies a trusting environment in which to develop the enterprise's infrastructure architecture. The repository is the storage point for all the artifacts, architecture diagrams and relevant documents. The content is safeguarded against unauthorized submissions or duplication thanks to features such as email alerts, role-based permissions, and change management (versioning).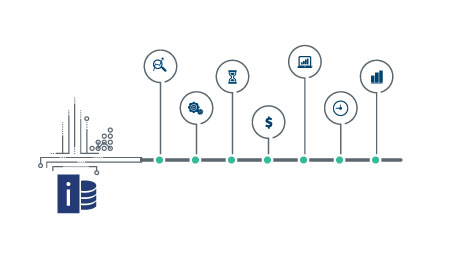 Strategically Sound Planning
Creating an infrastructure architecture may involve designing a few past, current (baseline), future (target) and transition states. Architecture roadmap diagrams are a useful tool for conveying to an audience the exact makeup of the architecture at a given moment in time. Our platform features a number of roadmap visualization templates, such as application roadmaps, technology roadmaps, as well as project roadmaps. With the use of these tools, infrastructure architects are able to provide great insights to stakeholders and realize a host of benefits as a result, including improved decision making and better targeted investments.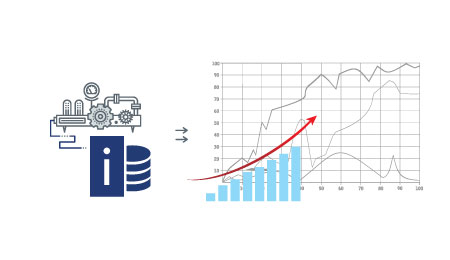 Value-Maximizing Insights
Convincing stakeholders is a huge component of creating consensus with regard to choosing a direction for the organization. Thanks to its first-class dashboards capabilities, iServer increases the impact of its users' presentations. This contributes towards guiding the company on a path of maximum value, where all decisions are strategically sound and help the enterprise reach its stated goals. For instance, in order to precisely guide investment where it would have the largest impact, an infrastructure architect may showcase how the relationships between business goals and capabilities are supported by the technology portfolio. This insight into business alignment allows for continuous optimization of the infrastructure landscape. Ultimately, these dashboards and views help to make your initiatives easier to understand and more visible.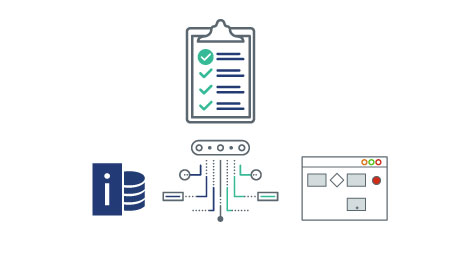 Alignment with Industry Best Practice
Our solution provides support for a vast range of frameworks. iServer features tools which make it easier to follow industry best practices when creating an infrastructure architecture. This ensures the team constantly achieves a great standard of work. With iServer, you ca align to a number of standard notations, including the ArchiMate 3.0 notation and meta-model, which includes a complete set of ArchiMate viewpoints provided as Visio templates, an ArchiMate diagram validation tool, the ArchiSurance case study from The Open Group, as well as a selection of resources such as posters, user guides and white papers. iServer facilitates following industry best practices and supports users in delivering the best possible architecture for their organization.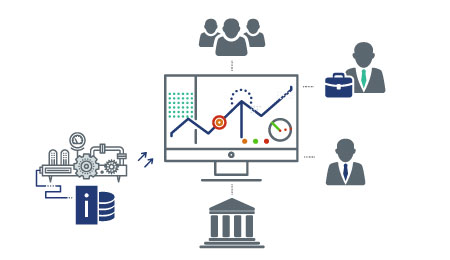 Enhanced Communication & Stakeholder Engagement.
iServer's communication modules enable seamless communication within the enterprise. Using iServer HTML Publisher, infrastructure architects can create a snapshot publication of the architecture, for example the 'Communications Engineering' diagram, which describes the means of communication between components of the technology architecture. This information can also be accessed cross-device, including phones, tablets, and desktops. Meanwhile iServer Portal uses an online portal accessible on any internet browser to allow stakeholders access to whatever content the architect wanted them to see. The Portal can be visited by an unlimited number of people, who can either browse, review or search for content, as well as post comments.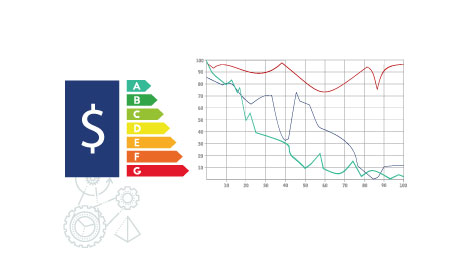 Long Term, Cost Effective Planning
Effective planning is invaluable for ensuring business continuity. With its extensive range of impact analysis tools, iServer allows infrastructure architects to carefully plan any adjustments to the architecture. Our platform provides organizations with great value because it allows the architecture team to analyze and identify the best path of action without having to make changes in the real world. Knowing the consequences before the project starts is certain to save the enterprise money as well as resources. iServer's analysis tools allow users to gain a better view of technology dependencies across all processes, ultimately enabling architects to fully grasp the impact of change across functions, roles, processes, and documentation.
Book a Demonstration
Let us show you what iServer can do for you with a free, personalised demonstration of iServer's capabilities.
Book your Demo