What is Infrastructure Architecture?
A definition of Infrastructure Architecture
Book a Demo
Infrastructure Architecture is a structured and modern approach for supporting an organization and facilitating innovation within an enterprise. It concerns modeling the hardware elements across an enterprise and the relationship between them.
An Overview of Infrastructure Architecture within an Enterprise
Infrastructure Architecture is the activity responsible for ensuring the technical systems and infrastructure are designed to support business requirements. This may include support for business strategy in the ability to scale operations across different regions, support a business drive to support mobile devices, and to ensure data security.
A key outcome for a structured approach to infrastructure architecture includes well documented and integrated infrastructure models, with the correct level of detail and abstraction for different stakeholders.
Additionally, understanding the interconnectedness of the technical infrastructure with the rest of the business is one of the core value propositions of infrastructure architecture. This allows infrastructure architects to get a view of the impact of change in business strategy on infrastructure requirements and, conversely, the impact on the business of any changes to the infrastructure.
Learn more about how a collaborative approach to infrastructure architecture could benefit you and your organization.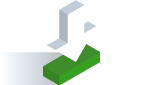 Infrastructure Architecture Product Brochure
Download the flyer for iServer's Infrastructure Architecture capabilities.
Get your copy