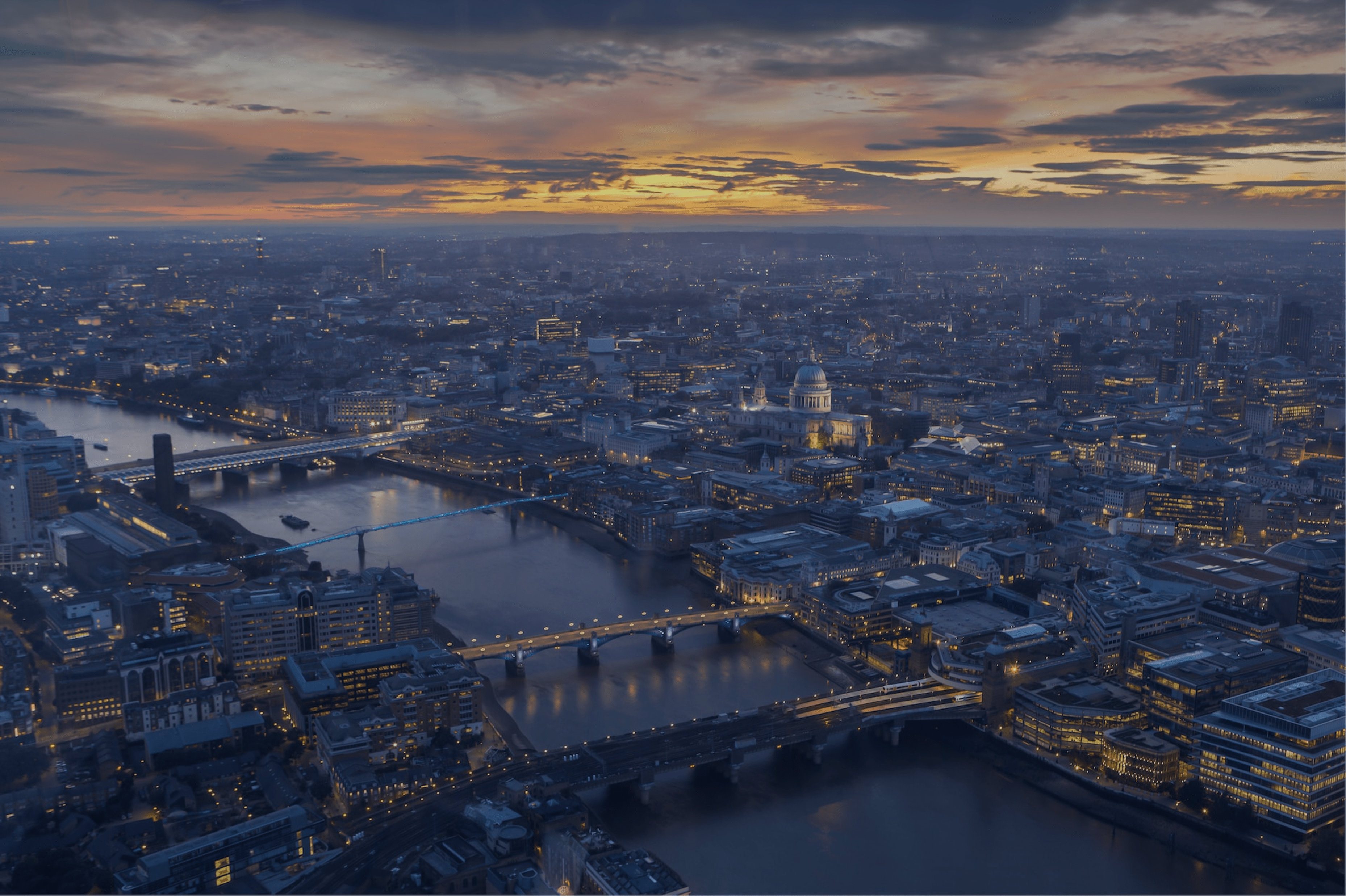 September 26th, 2023
Orbus Navigate London
etc.venues St Paul's,​ 200 Aldersgate, Barbican, London, EC1A 4HD​
Connect, Discuss & Shape the Future
Unlocking your Digital Advantage in 2023
Orbus Navigate brings the Orbus Customer Community together and is a fantastic opportunity to:
Discuss current successes and challenges directly with other customers
Connect and compare notes on maximizing the value of your Orbus platform
Discover our product innovation roadmap and offer direct input into its future strategy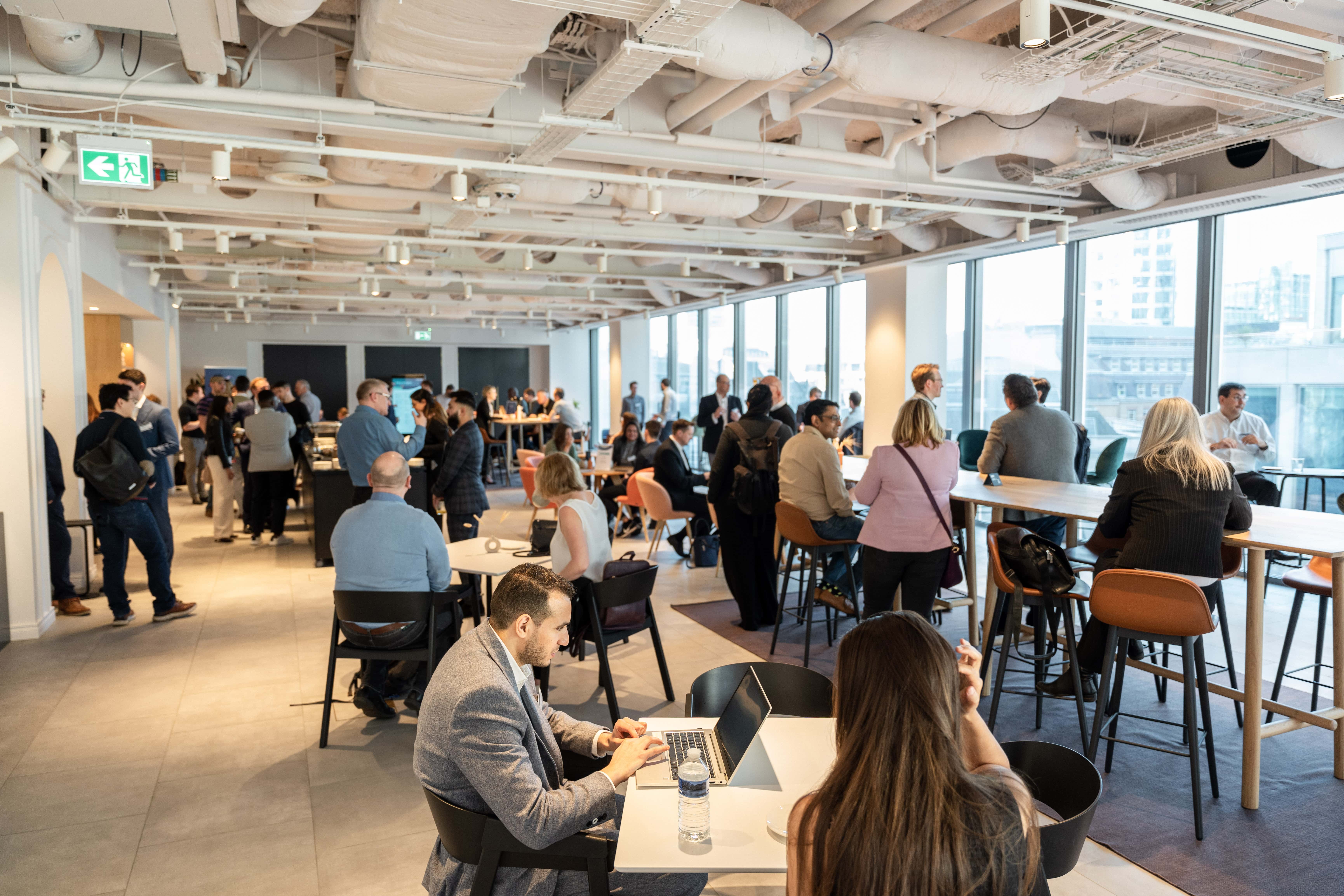 Guest Speakers
Interested in who's sharing insights at Orbus Navigate?
Discover more about our guest speakers and their experience with Orbus Software
Everything you need to know
Event information
details
Date: September 26th, 2023
Location: etc. venues St Paul's​, 200 Aldersgate, Barbican, London, EC1A 4HD​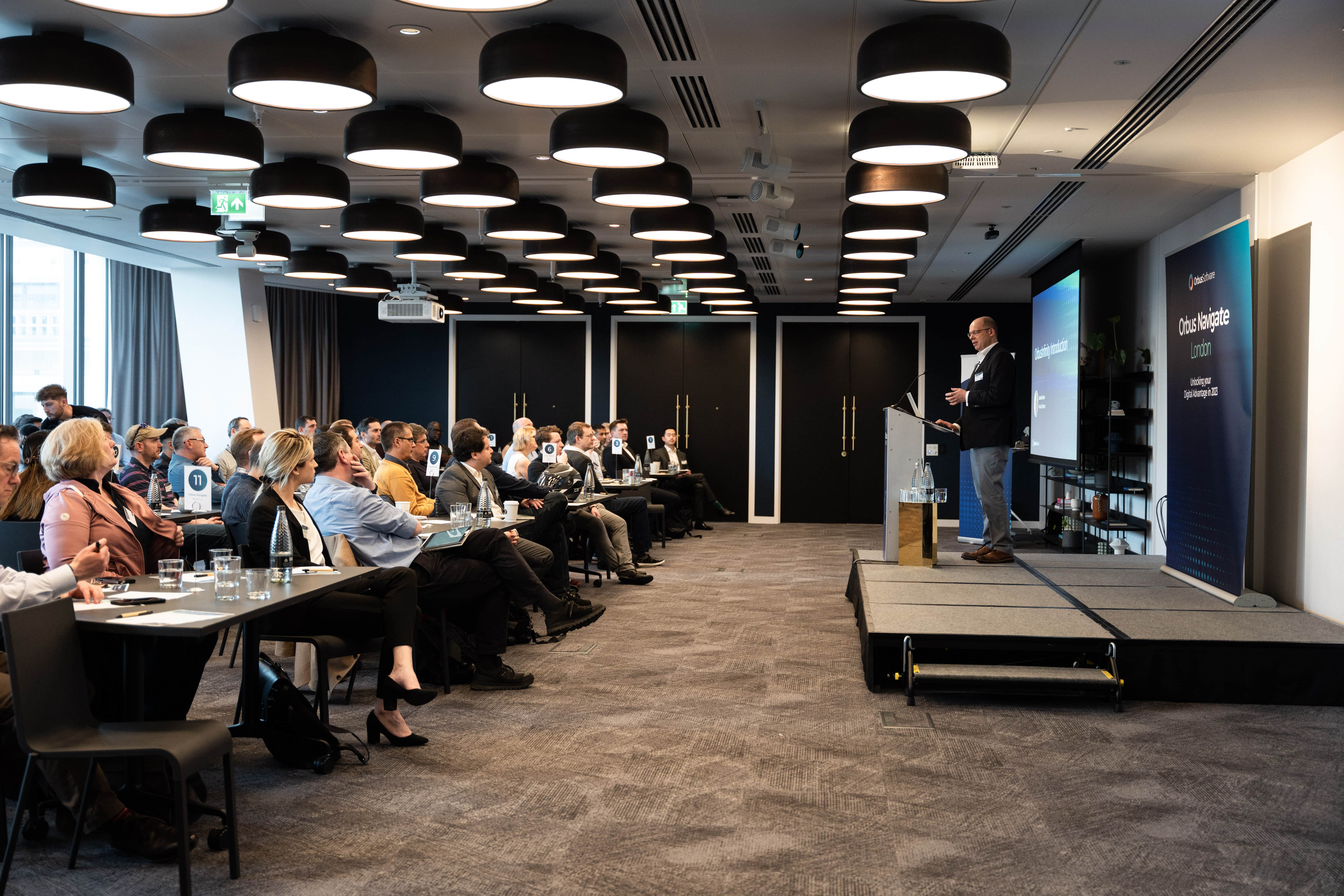 Learn more about your hosts
Session Information
9:50 am - OrbusInfinity Vision & Roadmap

Jonathan Dean
Product Director
Jonathan Dean has showcased product leadership across prominent tech firms. Currently, as Product Director at Orbus Software since November 2021, he steers product strategies and innovations. His journey reflects a deep commitment to product excellence and innovation. Jonathan is the voice behind the talk "OrbusInfinity Vision and Roadmap," underscoring his expertise and vision for the future of our products.
10:50 am - Customer Introduction

Andreas Thrasyvoulou
VP Customer Growth
Andreas has been a driving force at Orbus Software for over 7 years. Currently serving as the Vice President of Customer Growth since January 2022, he has consistently climbed the ranks from an EMEA Account Manager to his present leadership role. His journey at Orbus includes pivotal roles such as Director of Customer Accounts and Head of Account Management. Based in London, Andreas's progression underscores his dedication and expertise in managing and growing key customer accounts.
10:55 am - Voice of the Customer (Three UK)


Three UK, one of the UK's leading mobile network providers, has always been at the forefront of technological innovation. In their pursuit of excellence and to stay ahead in the competitive telecom market, Three UK has collaborated with Orbus Software, leveraging the capabilities of OrbusInfinity. This partnership has enabled Three UK to optimize their technological infrastructure, streamline operations, and enhance customer experiences. With OrbusInfinity, Three UK has been able to make data-driven decisions, ensuring they deliver top-notch services to their vast customer base.
11:45 am - Voice of the Customer (KPMG)


KPMG, a global leader in audit, tax, and advisory services, has been recognized for its strategic alignment with Orbus Software. Leveraging the capabilities of OrbusInfinity, KPMG has been at the forefront of digital transformation, ensuring that their consultancy and advisory services are backed by robust and innovative technological solutions. This collaboration highlights the synergy between KPMG's industry expertise and Orbus Software's commitment to driving digital transformations, providing clients with unparalleled insights and strategies for success.
12:15 pm - Orbusinfinity: Ambition to Action

Claire De Bie
Principal Product Manager
Serving as the Principal Product Manager at Orbus Software since September 2021, brings a unique blend of engineering and 13 years of consulting expertise to the table. Based in London, her pragmatic, people-focused approach to tech and process challenges combines best practices, intuition, and creativity. Claire has spearheaded numerous Business and IT Alignment transformations across diverse sectors. Her proactive collaboration and deep subject matter expertise make her a recognized figure within Orbus Software.

Natalia Di Palma
VP Growth Marketing
Serving as the VP of Growth Marketing at Orbus Software since January 2023, Natalia Di Palma brings a wealth of experience from her diverse roles in marketing and business development. She's pivotal in driving new business opportunities and ensuring the success of marketing and sales efforts at Orbus Software. With a history of leading transformative projects, such as the launch of the UK's first 100% renewable energy Electric Forecourt, Natalia's strategic vision and commitment to growth make her a key figure within the company.
12:40 pm - OrbusNexus: Your Customer Community Platform

Tim Mitchell
Chief Evangelist & VP of Product Marketing
Tim Mitchell has been instrumental in shaping Orbus Software's trajectory for over a decade. Under his leadership, Orbus expanded its footprint to 50 countries, specializing in Enterprise Architecture and Strategic Portfolio Management. As Chief Evangelist and VP of Product Marketing, Tim has steered Orbus to be a leading B2B cloud software player in Digital Transformation.
2:00 pm - Voice of the Customer (Västra Götalandsregionen)


Region Västra Götaland, the governing body for Västra Götaland in western Sweden, is dedicated to ensuring a prosperous and healthy life for its residents. To achieve their goals, they rely on Orbus Software to streamline operations, make informed decisions, and elevate the quality of services they offer. With this collaboration, Västra Götaland Regional Council continues to set benchmarks in public service and development.

2:30 pm - Voice of the Customer (IKEA)


IKEA, the world-renowned furniture and home goods retailer, is known not just for its innovative designs but also for its forward-thinking approach to business operations. In line with this, IKEA has partnered with Orbus Software, leveraging the capabilities of OrbusInfinity to streamline and optimize their enterprise transformation journey.
3:20 pm - Workshop Tracks
Maturity Framework & Governance Deep Dive
iServer Migration Process & Considerations
Self-Service Reporting and Walkthrough
4:20 pm - Closing Summary

Gareth Burton
CEO
Currently, the CEO of Orbus Software, Gareth has an extensive leadership background spanning various industries. Before joining Orbus in 2022, he was the Chairman at ACTICO and a Non-Executive Director at BuildData Group. Gareth's experience also includes a tenure as CEO at thinkproject, driving digitization in the built environment. He served as the Group CIO at Finastra and Laing O'Rourke, emphasizing digital transformation. Earlier roles include leadership stints at African Minerals, Baker Hughes, Motorola Solutions, and a decade at BT, showcasing his diverse expertise.
4:30 pm - Join us for drinks nearby at Fleets!
We value your feedback! Kindly take a moment to rate the session, this will help us to elevate our future events.
Relive our last event
Orbus Navigate London