APQC PCF
Benchmark your business processes in iServer
Book a Demo
APQC provide a process classification framework (PCF). This is a hierarchical reference model of business processes divided over four levels of Process Categories (level 1), Process Groups (level 2), Processes (level 3) and Activities.
There are a number of different variations of the framework. Firstly there is the generic cross-industry framework.
In addition, there are industry specific versions available for the following industries: Aerospace and Defence, Automotive, Banking, Broadcasting, Consumer Products, Education, Electric Utilities, Petroleum Downstream & Upstream, Pharmaceutical, Retail & Telecommunications.
Watch the Process Architecture Video
Why do you need a Process Classification Framework?
Orbus offer the cross-industry framework as one of our standard "out of the box" tools for customers to use.
There are many other ways in which the process classification framework can be useful.
Benchmarking
Benchmark your business processes internally and against other organizations with standardized measures. This can help identify performance gaps and provide insight into your key processes.
Organizing Business Processes
The APQC PCF is also a means of structuring and organizing business processes – iServer customers often use the PCF as a means of managing the BPMN process models that they create.
Further Examples
Here is a small sample of other ways in which the PCF can help:
To identify scope for a process definition or improvement project
To highlight gaps (possible missing processes)
To flag duplication – when discovering existing processes within an organization, mapping processes back to the framework helps to quickly identify duplicates
With mergers and acquisitions – as a means of identifying/comparing like processes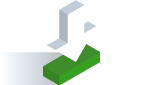 Product Brochure
Download the flyer for iServer's capabilities.
Get your copy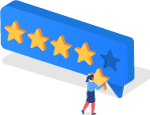 What our Customers are saying
Low learning curve, you can spend time on your capabilities instead of learning a tool.
Intuitive tool with Visio as UI meant we could focus on how to use TOGAF, ArchiMate, BPMN2 etc. in our organization, and not spend time learning a cumbersome tool. The excellent collaboration and publishing features of iServer were also key selling points for us.
Senior Enterprise Architect in the Manufacturing Sector - read the full review
Read Case Study
Seeing is believing
Take a demo to see how we can transform how your enterprise operates