Benefits of using iServer for Process Architecture
Understand the benefits of using iServer for Process Architecture
iServer is a powerful process architecture platform. It offers many useful capabilities to help you and your initiatives. As you use the solution you will increasingly come to rely on it in order to deliver quality work that supports management and drives value for the enterprise. Below you can find a list with some of the benefits that you can expect when using iServer.
Watch the Process Architecture Video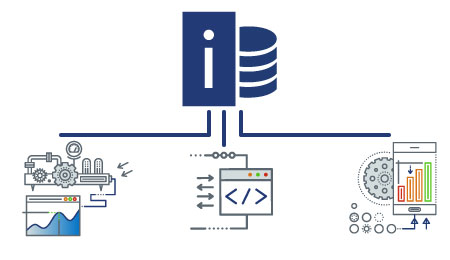 Single Source of Truth
With its central repository, iServer creates a single source of truth for your process architecture. The platform provides a place for your team to collaborate on models, catalogs and documentation. This enforces a collaborative culture built on the use of Microsoft Visio, which creates an environment for your team to successfully develop its architecture. The repository is where all artifacts are stored (governed by an underlying meta-model), along with the architecture diagrams and relevant documentation. iServer provides a number of valuable governance and collaboration features which help ensure unauthorized submissions or duplication doesn't occur.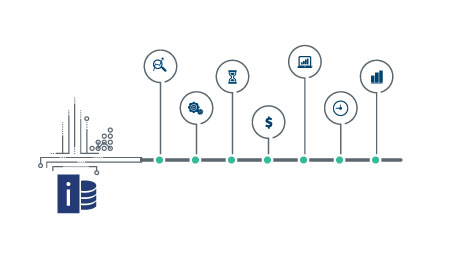 Strategically Sound Planning
When planning a process architecture design, a number of past, current (baseline), future (target) and transition states are usually created. Architecture roadmap diagrams are very useful because they enable architects to quickly convey to stakeholders how the architecture is modified over time. iServer affords a number of roadmap visualization templates. These include project roadmaps, which show in flight projects and costs driven by data from external PPM tools. The application roadmaps show how applications are phased-in and out over time, as well as the increase/reduction in cost. Finally, the technology roadmaps detail the support for technology standards over time.
With these tools, process architects are in a great position to provide valuable insights to management and thus improve the decision making process. The iServer repository provides a number of the APQC Process Classification Frameworks (PCFs). This provides a complete view of industry specific process landscapes, allowing analysts to baseline existing processes against it, and reference and reuse APQC content. In addition, iServer's Application Portfolio Management capabilities include a view application that support business processes, while the COBIT 5 Process Maturity Assessment (PMA) Excel in iServer enables benchmarking with industry standards. This means the architect's work ultimately contributes towards the creation of a solid process landscape, which streamlines operations and makes the organization more competitive.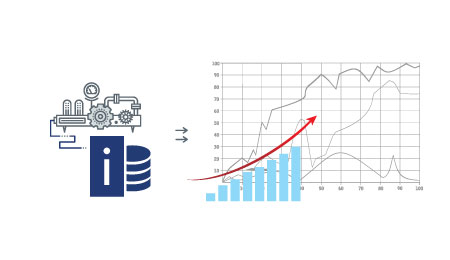 Value-Maximizing Insights
The results of process architects having access to advanced dashboards capabilities in iServer are best shown through their insightful output. The platform allows users to tap an untouched reservoir of information, ensuring decision making throughout the company is well-informed. For example, users can illustrate how a certain process supports a certain business capability in order to demonstrate strategic alignment within the enterprise. Alternatively they may tie in a process map to the infrastructure architecture to highlight underutilized and redundant technologies. Because these dashboards and views greatly facilitate the process of communicating information, the organization receives a lot of value over a period of time through the insights that architects share with other stakeholders.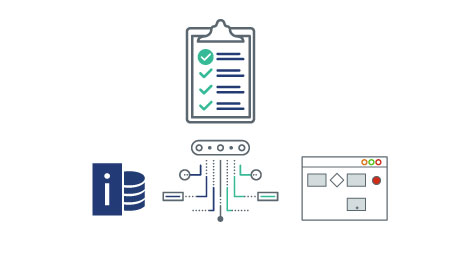 Alignment with Industry Best Practice
iServer supports a great range of industry recommended frameworks. Designing and managing your company's architecture on a platform that offers users all the tools required to succeed (e.g. preconfigured repository, meta-model, attractive Visio notations, validation rules etc.) greatly contributes towards achieving a high standard of work. In the case of a process architecture practice, iServer's support for BPMN is an extremely valuable resource. When you develop your architecture in accordance with industry best practice, you can expect a number of important benefits such as streamline, cost effective processes and operations, a sound strategy in place, as well as consistently strong audit performance.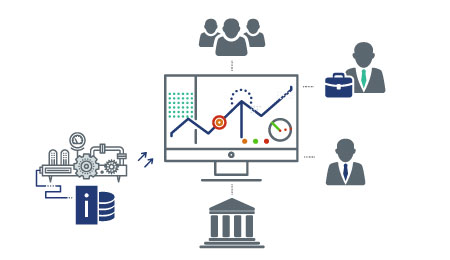 Enhanced Communication & Stakeholder Engagement
iServer's communication modules enable consistent communication both inside and outside the organization. iServer HTML Publisher allows users to easily produce a snapshot publication of a process architecture view. This HTML format deliverable makes content more visible and enhances collaboration enterprise wide. iServer HTML Publisher offers full cross-platform support including phones, tablets, and desktops, so anyone in the organization can be reached whether in the office or somewhere else.
iServer Portal lets your team share the repository content with any stakeholder via an online portal. This can be viewed by an unlimited number of business users and they can review and search for diagrams and documentation using a web-browser, or post their comments and feedback to drive improvement. These two modules ultimately provide you with a fast and straightforward way in which to interact with stakeholders from around the world, as well as share information at any time and on any medium. This level of engagement ensures agility in responses and drives more value for the company.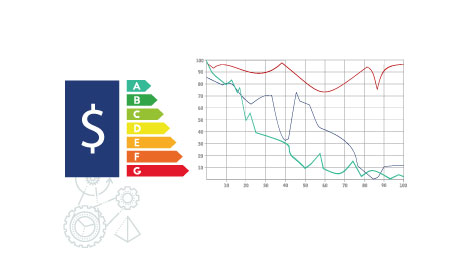 Long Term, Cost Effective Planning
It is undoubtedly a lot easier to avoid a mistake than to fix one. Thanks to its extensive range of impact analysis tools, iServer allows users to prepare plans for emergency scenarios. iServer's impact analysis capabilities are invaluable for any organization that is considering making changes to its processes. With iServer's help, architects can analyze the consequences of modifying the architecture's design and recommend the best course of action to management. Seeing the results of adjustments before acting in the real world is a quick and cost effective way of assessing available options. Since this process lets iServer users identify the best course of action for any project, it helps deliver more value for the enterprise.
Book a Demonstration
Let us show you what iServer can do for you with a free, personalised demonstration of iServer's capabilities.
Book your Demo