How is iServer Different?
Find out how iServer is different to other business & IT transformation tools
iServer is a unique proposition and below we explain the essential reasons why iServer has been selected by hundreds of organization around the world to help them plan and successfully achieve transformation change.
Seeing is believing, so the best way to validate the statements on this page is to book a demonstration of our products, where one of our consultants will take you through iServer, with your own content if available, and show you how it can support your projects.
Continue Using Microsoft Visio and Office Products
Before adopting a collaborative tool, most organizations use Microsoft Visio, Word, Excel and PowerPoint to document their business and IT.
The Orbus Software approach is to let you use the best tried and tested tools for the job, extending them to provide collaborative modeling and analytical capabilities, but preserving the familiarity and ease of use of the original applications and allowing users to continue working on all the valuable, existing Microsoft content they have created previously.
Ease of Use
Many of the legacy "90s tools" are CASE tools that over time evolved to become business process modeling and later enterprise architecture tools. These tools typically have complex proprietary interfaces, requiring week-long training courses. So often our consultants meet organizations that have made a huge investment in such tools, only to find they become expensive shelfware. Users revert to the tools they know and love such as Microsoft Visio, Word, Excel.
iServer by contrast was designed from the outset for business process and enterprise architecture modeling, building on the tools and skills established in most organizations because everyone knows how to use Visio, Word and Excel. Ease of use has always been a priority, and our world-class customer retention rate is testament to our success.
Configurability and Flexibility
iServer has been designed from the outset to have an extensible meta-model that is easily editable through the user interface. Some modeling tools are entirely locked to a proprietary meta-model, some require text file code changes (and the predictable vendor consulting expense to make basic changes).
Due to the proprietary diagramming interfaces of most tools, implementing a new notation or standard requires a change to the software, and it is rarely possible for a customer to customize the notation themselves. Some tools allow image files to be uploaded as symbols, but as soon as these are resized they pixelate which is not the case with Visio. With iServer, the Visio templates and stencils can be changed in minutes, using almost any icon or image required so you can best support your chosen standard notation.
Speed of Adoption
With many tools, the time taken to deploy and configure the software, customize the meta-model and train up the users stretches to an adoption period of many months and in some cases years. This is often far too long to meet the initial project requirements!
iServer is typically implemented in a couple of days and the familiar, easy to use environment means modeling teams are productive within a week. Added to this, existing Microsoft Visio, Word and Excel content can be instantly imported and re-used without any delay for converting or re-creating content.
Furthermore, iServer's out of the box standard support fast track initial configuration and modeling activity to reduce project start-up times. Overall, iServer is unsurpassed in its speed of adoption.
Great Looking Visuals
One of the reasons why customers love iServer is because the diagrams they produce look really good. This makes a huge difference – presentation is everything, after all.
If, as an architect, you can produce diagrams that are clearly understood by the business and that are adopted as their own. The huge number of "out of the box" diagram templates with attractive modeling notations, coupled with the vast array of Visio templates available.
The Best Presentation Tools
Suffice to say, many tools really lack in the presentation department. What good is a business architecture if the business cannot see it? iServer comes with a suite of publishing options that are unrivalled.
iServer Portal provides live access to the latest versions of diagrams and documentation online, giving the business an easy to use browsing experience where they can browse models and submit their feedback and comments.
iServer HTML Publisher provides a simple publication mechanism, suitable for sharing a set of diagrams with colleagues or clients via HTML or an upload to Microsoft SharePoint. iServer Live Documents allows diagrams, lists of objects and matrices to be reused into your preferred documentation templates.
There is also a tool to publish a set of diagrams to PowerPoint that will keep the executive level happy. Finally, all diagrams and documentation retain their original Visio/Word/Excel formats, so can be shared as normal with colleagues, and indeed exported to a variety of formats such as PDF, images or HTML.
Affordable
iServer offers a unique solution - a scalable, practical and cost effective toolset for organizations working through the early phases of a project; it is typically only about 50% of the cost of other leading collaborative modeling tools.
Naturally this means that the return on investment is faster, and it is also viable to engage in a cost effective proof of concept deployment prior to investment in a wider scale initiative. iServer users can be trained in a few hours, and familiarity with Microsoft Visio means that much of the system is already known so overall training costs are always much lower thank with other tools.
If you also take into account the minimal requirement for costly consultancy hours, then you have a tool that if far more competitively priced than other vendor offerings.
Take your Business Transformation further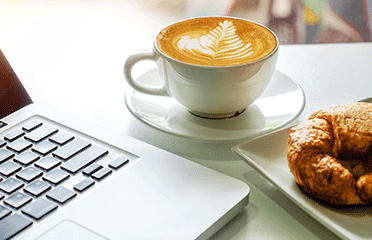 Download the flyer
Download the flyer to find out more about using iServer for business transformation and see the value it can deliver to you.
Download Now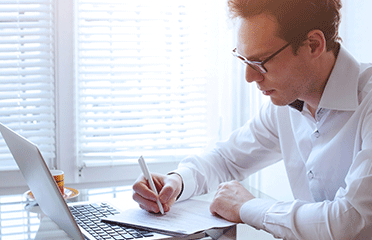 Book a Demonstration
See how the iServer can deliver on your business strategy and meaningful business change with a free demonstration with a trained consultant.
Book Now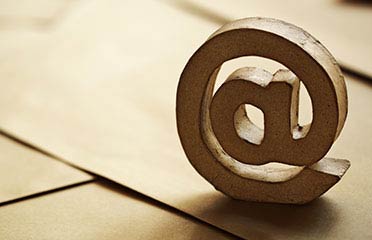 Contact Us
If you have any questions or want to find out more about iServer solutions, get in touch and we will answer any queries you have.
Get in touch