iServer Data Exchange - Enhance Your Data Syncing Capability

iServer Data Exchange allows the bulk import of data from Excel and XML data sources into the iServer repository via an easy to use import wizard. Imports can be scheduled to run automatically, saving time and ensuring the repository is always up to date with vital organizational data.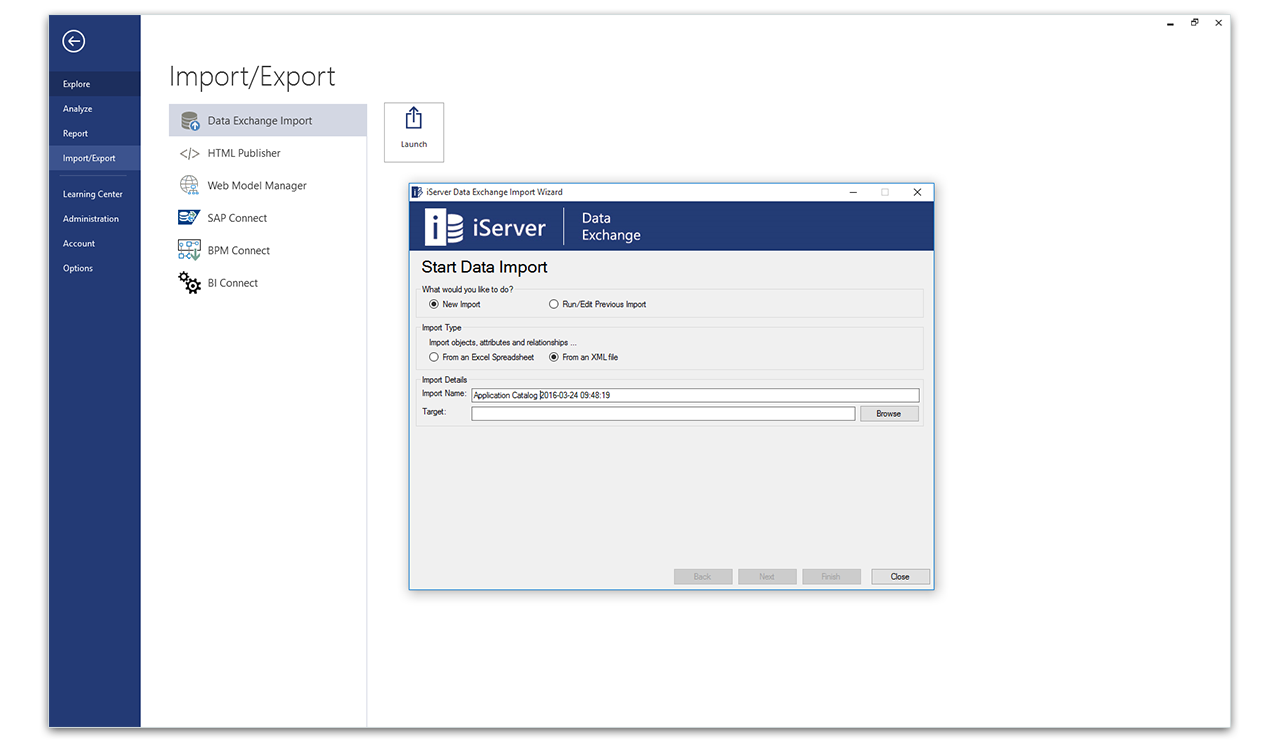 XML Data Source - click to expand
Support for XML Data Sources
XML stylesheets allow translation of data from one format into a format recognized by iServer. This means with the minimal amount of work, it is possible to setup imports from the majority of tools.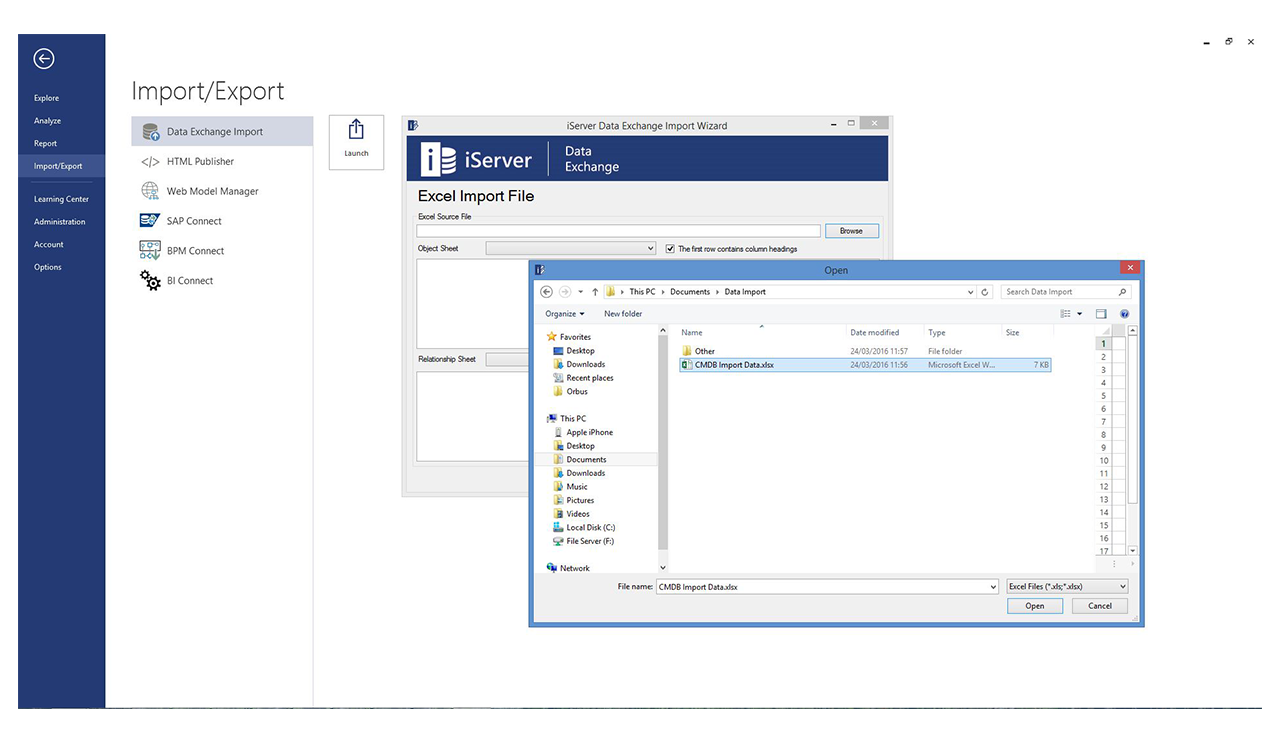 Import spreadsheet from extrenal CMDB
Synchronize Content with External Tools
iServer Data Exchange allows you to create a feed from an external 'master source' which can periodically update/synchronize with iServer. Also, iServer Data Exchange not only imports the content, but refreshes it, resolving conflicts (renames, updates, deletions, additions) and enabling the external tool to function as the master data source for certain types of information.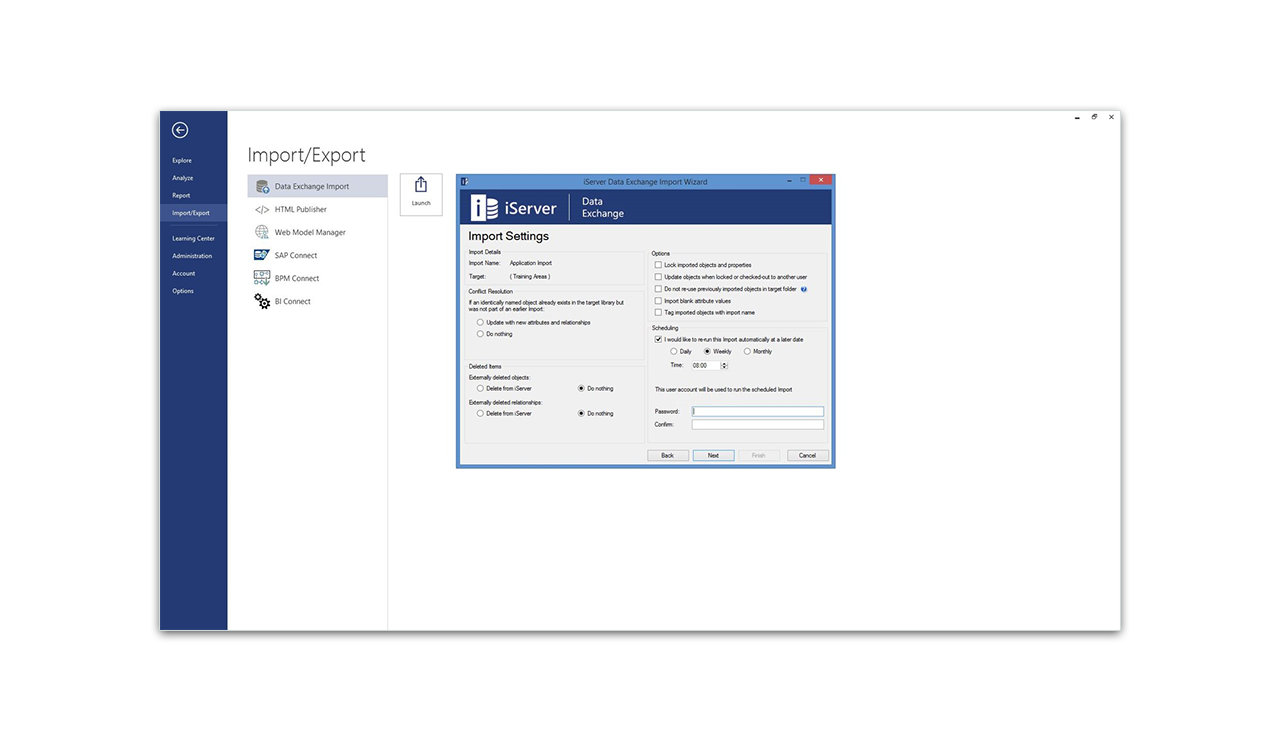 Schedule data import in Data Exchange
Scheduling of imports
It is possible to schedule imports to run periodically as a background task to import the latest content. This saves you time having to run the imports manually, especially if your 'master source' has regular updates.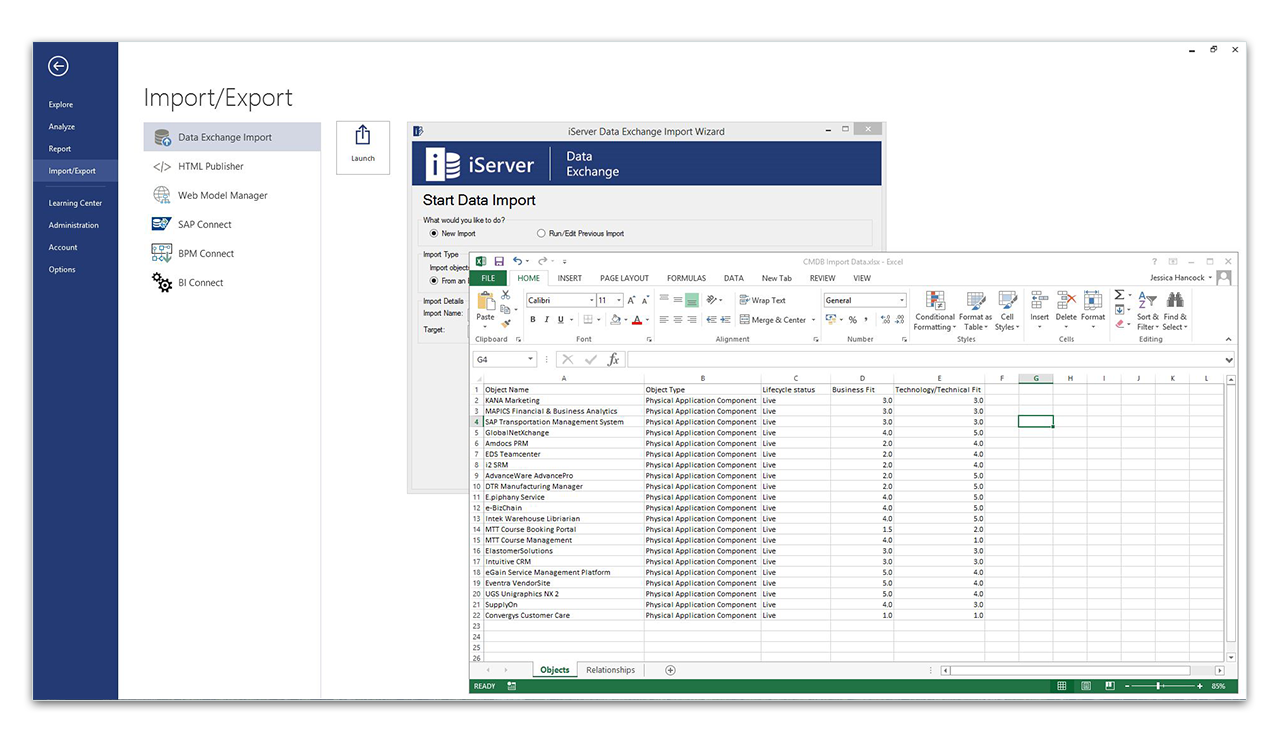 Edit import data in Excel
Edit in Excel
Sometimes it is quicker to make bulk changes in an Excel spreadsheet. iServer Data Exchange allows the quick round-trip, exporting a list into a spreadsheet where changes can be made in bulk and the re-imported into the repository.
This means you can quickly make changes to attributes in the familiar environment of Excel.
Migrate Legacy Data from Enterprise Architecture Tools
Information from legacy enterprise architecture or business process modeling tools can be imported into the repository, allowing teams to leverage current valued content for a fast start.

Ready to take your Business Transformation further?