PRINCE2
Use PRINCE2 Project Management best practices in iServer and deliver standardized and improved project management

iServer provides full support for the PRINCE2 project management methodology, including process diagrams highlighting project management activities, output and deliverable templates such as Benefit Review Plans, as well as a preconfigured folder structure and views for analysis. This provides a standardized approach to best practice project management and supports the iServer project repository.
Watch the Project Portfolio Management Video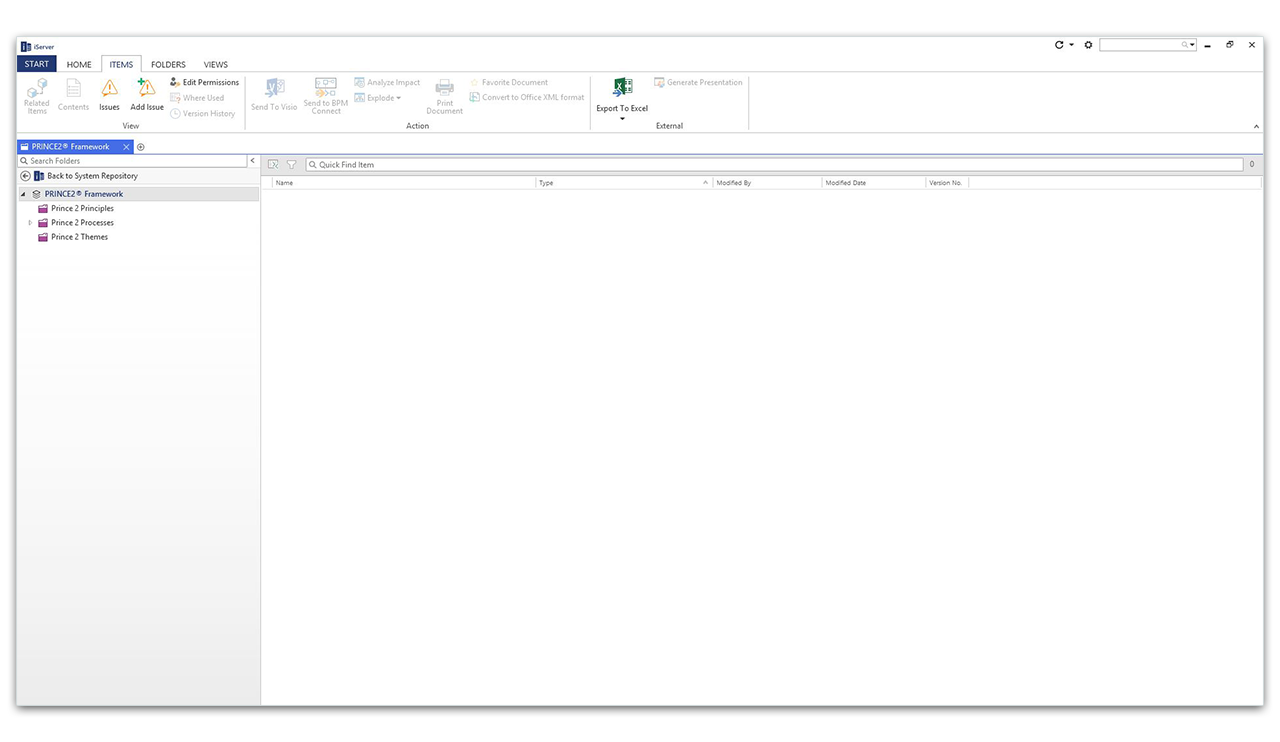 PRINCE2 folder structure - Click to expand
PRINCE2 Themes, Roles and Principles
iServer's support for PRINCE2 includes the complete set of PRINCE2 components including roles involved in each project management phase, and in what capacity they are involved, the project management themes, as well as project management guiding principles.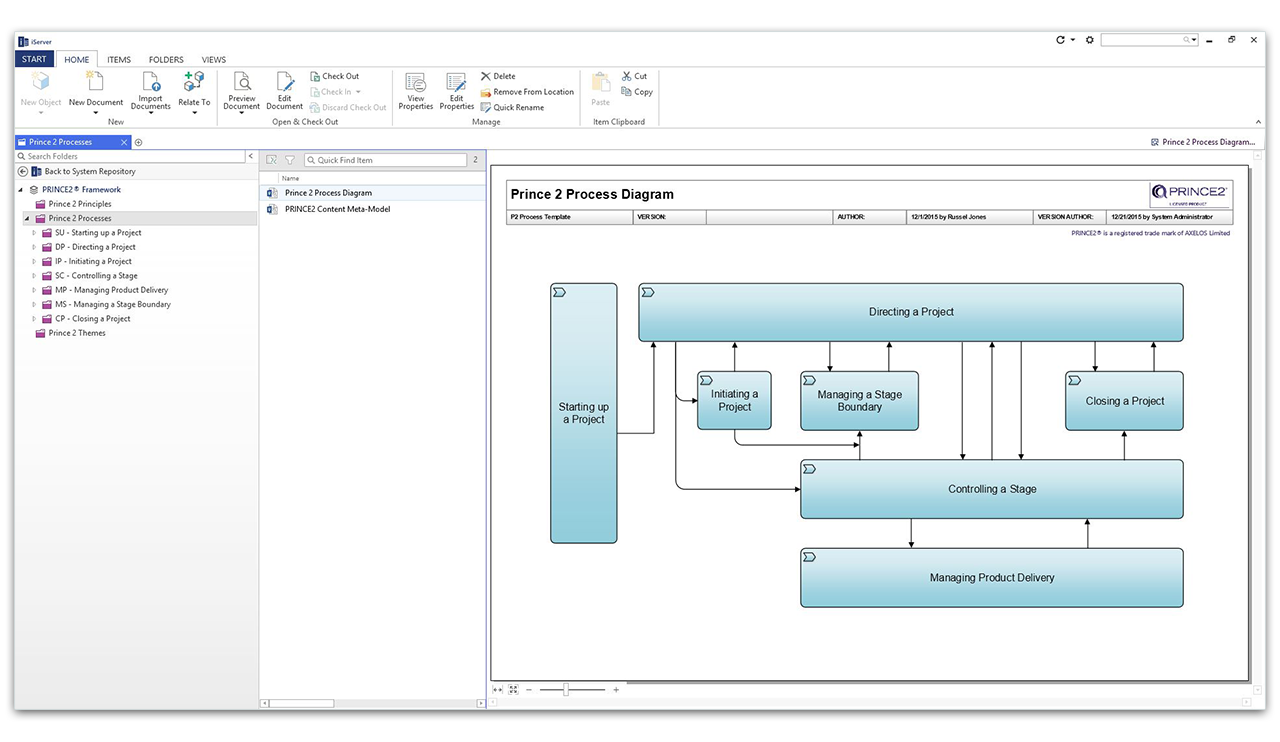 PRINCE 2 process diagram
PRINCE2 Project Management Processes
Built into the iServer project repository are a full set of BPMN 2.0 process diagrams for each of the PRINCE2 project management phases, from Starting a Project through to Managing Product delivery, and closing a project. These diagrams make it easy to follow and align with the standard during day to day project management activities.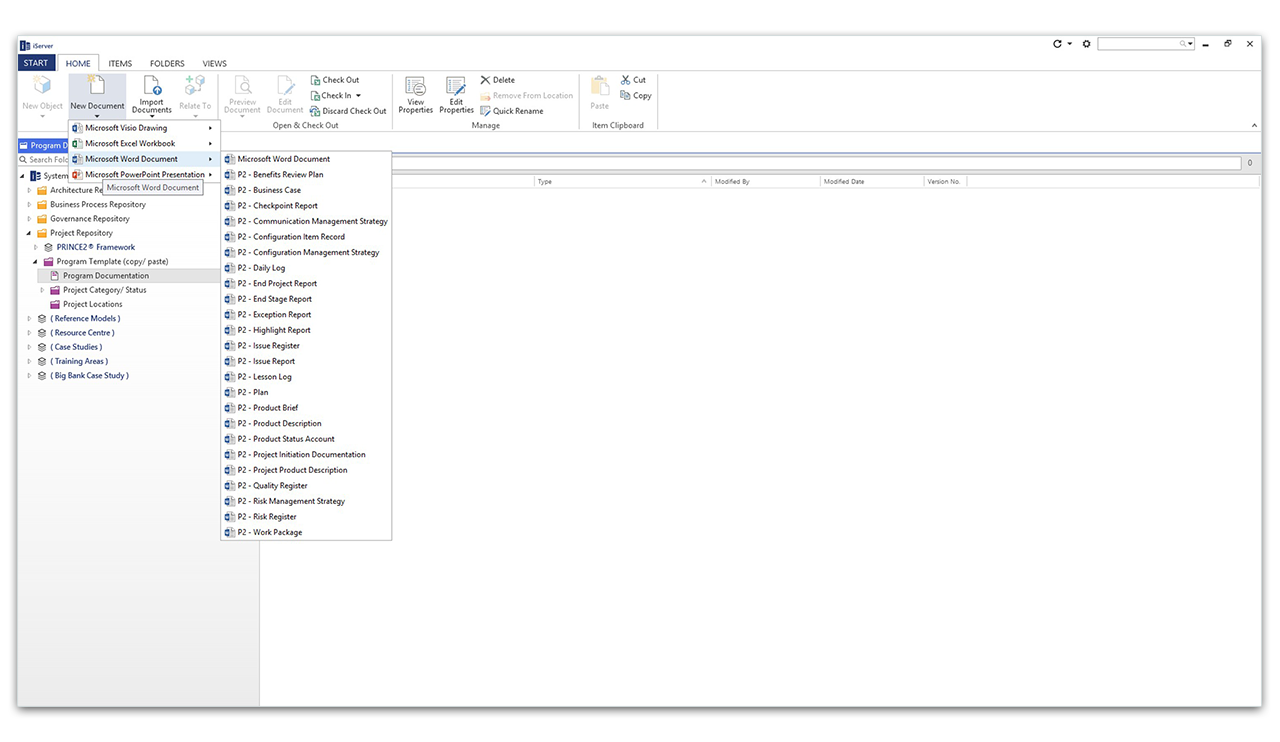 PRINCE2 documentation templates
PRINCE2 Documentation Templates
A complete set of PRINCE2 project document templates and outputs is available, allowing users to create compliant and consistent project documentation in the project repository. These include templates for Project Initiation Documents, Business Cases, Daily Logs, Benefit Review Plans and others.
Read more about iServer's extensive project portfolio management capabilities.
iServer is a PRINCE2 Licensed Product, as recognized by Axelos.

Ready to take your Project Portfolio Management further?