Authors
Industry professionals and thought leaders who contribute to the Orbus Software Resource library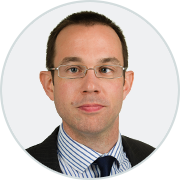 Adrian Reed
Back

to Authors
Adrian Reed
Adrian Reed is Principal Consultant and Director at Blackmetric Business Solutions where he provides business analysis consultancy and training solutions to a range of clients in various industries.
He is a director of the UK chapter of the International Institute of Business Analysis (IIBA), and a member of the team that runs Pragnalysis.com (a site providing a free BA toolkit including templates).
Adrian is a true advocate of the analysis profession, and is constantly looking for ways of promoting the value that good analysis can bring.
Error loading MacroEngine script (file: AuthorArticles.cshtml)
Our website uses cookies to improve your experience on our site. By using our website you consent to the use of cookies.