ProsiebenSat.1 transform their business with iServer
About this Resource
ProSiebenSat.1 Group is one of the most successful independent media companies in Europe. Advertising-financed free TV is the Group's core business. 
Since its inception in 1989, the company has been on an upward trend that saw it launch new channels and also expanded into new business areas such as e-commerce and digital entertainment. As part of this large-scale transformation project, the department procured an EA tool.
This case study explains why ProsiebenSat.1 switched to iServer to implement its transformation project.
Already a Member? Sign in here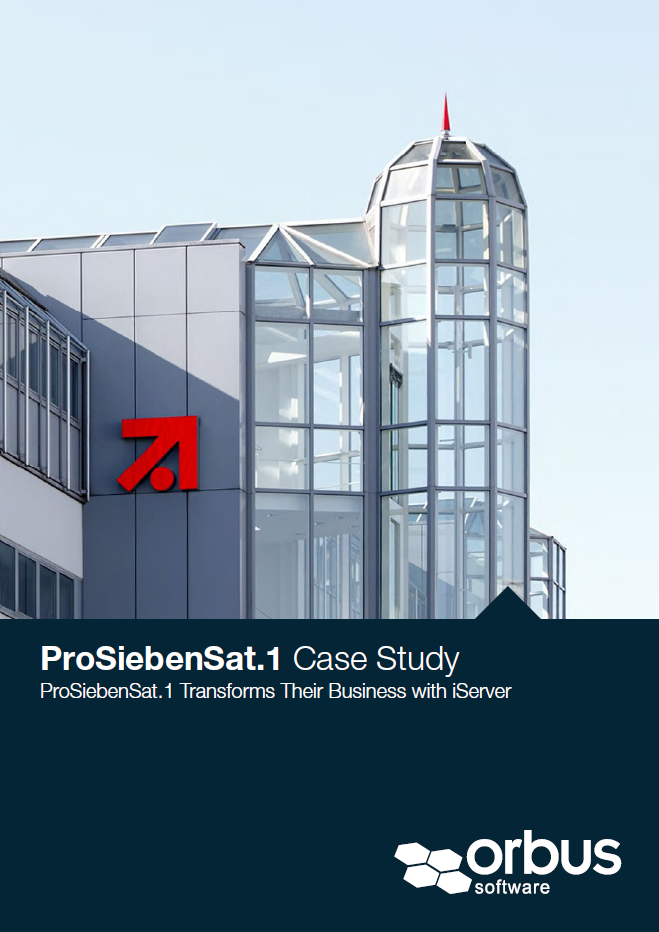 Our website uses cookies to improve your experience on our site. By using our website you consent to the use of cookies.