Benefits of using iServer for Security Architecture
The business benefits of using iServer for your Security Architecture
There are many benefits associated with building your security architecture in iServer. It allows users to deliver security solutions by aligning to mainstream security frameworks and giving them the tools to identify and communicate important insights to stakeholders on all organizational levels. Below you can find some of the most significant benefits.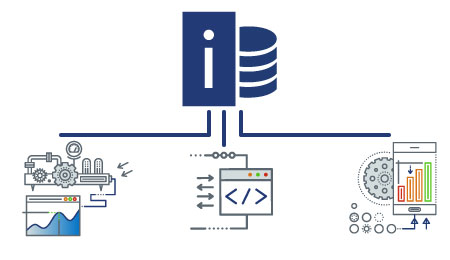 Single Source of Truth
iServer offers a single source of truth for your organization's security architecture. The platform provides a central repository, allowing users to collaborate on projects, and because it uses Microsoft Visio as a modeling environment it enforces a cooperative culture. The repository is where all artifacts are stored along with the necessary documentation. iServer provides a great deal of governance features aimed at minimizing the risk of unauthorized submissions, as well as duplication. Users have access to capabilities such as role-based permissions, change management (versioning) and email alerts, everything in the service of guarding the integrity of the content.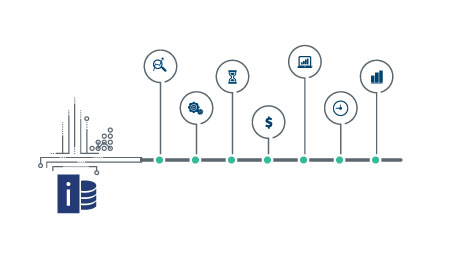 Strategically Sound Planning
Planning a business architecture design may involve having a number of past, current (baseline), future (target) and transition states. Architecture roadmap diagrams are a useful tool for communicating to a diverse audience how the architecture will change over time. A number of roadmap visualization templates are available within iServer. These include application roadmaps (showing applications that are phased-in and out over time, as well as the cost increase/reduction), technology roadmaps (showing support for technology standards over time), and project roadmaps (showing in flight projects and costs, driven by data from external PPM tools). Using such tools security architects can output great work which serves management in decision making, ultimately contributing towards the creation of a sound business strategy and continued successful development for the company.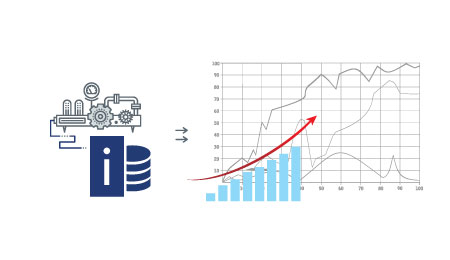 Value-Maximizing Insights
iServer's extensive dashboards capabilities allow security architects to guide their organization on a path of maximum value. Being able to identify useful insights and present a dashboard or an architecture view to an audience goes a long way towards conveying the message to stakeholders effectively and efficiently. This minimizes the need for additional meetings or clarifications, and makes the organizations more agile. A security architect may present a dashboard detailing the level of threat for a different area of the infrastructure landscape to convince management about the need of investment in a certain technology; or they may illustrate the relationships between business goals and security requirements to argue the value of the latter. Having the option to engage their colleagues quickly and convincingly on the importance of security within the enterprise allows for a holistic approach to IT strategy, and supports a security outcome driven approach to IT investment, management and governance.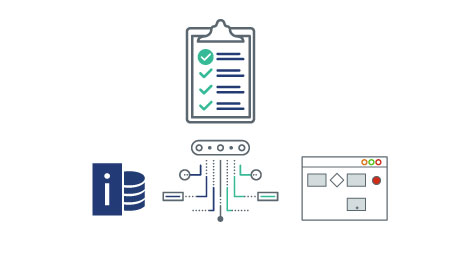 Alignment with Industry Best Practice
iServer supports a great number of widely accepted frameworks. With security architects able to build their practice within a solution that offers them all the tools (e.g. preconfigured repository, meta-model, attractive Visio notations, validation rules) necessary to output first-class work, the entire enterprise will benefit. The iServer SABSA meta-model describes all the object and relationship types mentioned in the specification. The meta-model consists of concepts that can be used to model security architecture to SABSA specifications. iServer also enables users to add extensions to the meta-model. Users can create attributes for each object level within the solution, such as a business object that has its own business related attributes. Users can also reuse any existing TOGAF attributes to extend the attribute profile. Developing your security architecture in accordance with industry best practice is extremely easy with iServer.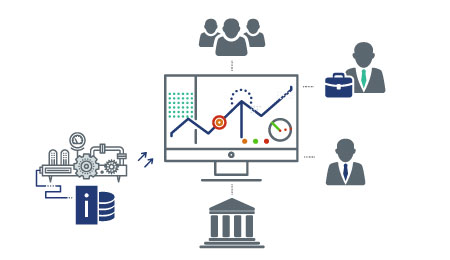 Enhanced Communication & Stakeholder Engagement
iServer's communication modules enable users to communicate seamlessly across the business. Using iServer HTML Publisher, security architects are able to produce a snapshot publication of the architecture such as the 'Security Requirements by Process' view. This type of output increases the visibility of content and supports a collaborative environment across the organization. Another great feature of iServer HTML Publisher is its full cross-platform support, which means content can be accessed on phones, tablets, and desktops. iServer Portal allows architects to make content available to stakeholders via an online portal that can be visited by an unlimited number of users. These can browse, review and search for diagrams and documentation, as well as post comments. The modules ultimately ensure that information is quickly and effectively disseminated enterprise wide.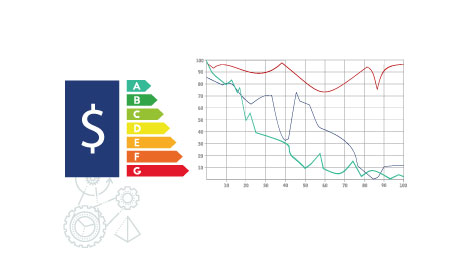 Long Term, Cost Effective Planning
Thoroughly planning the security architecture processes is necessary in order to ensure compliance and avoid crises. With its extensive range of analysis tools, iServer allows you to create emergency scenario plans. iServer enables users to identify how different adjustments influence the architecture and the company as a whole. This saves money, time and effort. Without impact analysis, architects would find it difficult to understand the impact of security optimization.
Book a Demonstration
Let us show you what iServer can do for you with a free, personalised demonstration of iServer's capabilities.
Book your Demo