What is Security Architecture?
A definition of Security Architecture
Book a Demo
Security Architecture is used to maintain the security of a company's architecture by ensuring that the processes for developing and implementing the security architecture are repeatable, robust and secure.
Security Architecture
in an Enterprise Context
An Overview of Security Architecture within an Enterprise
Security Architecture is important for making sure security is built into the business process and systems of the organization.
Key outcomes of security architecture include:
Security and control specifications serving as guidance for implementing and auditing systems and operations
Security architecture patterns for reuse and consistency across technical solutions
Security guiding principles for consideration in change initiatives
Security architecture is closely aligned with IT and infrastructure architecture, and provides best practice guidance on an organizations security policies. Risk management is another important discipline relating to and supporting security architecture. Risks are identified in the context of the security structures and policies.
Learn more about how a collaborative approach to security architecture could benefit you and your organization.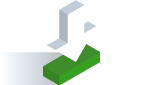 Security Architecture Product Brochure
Download the flyer for iServer's Security Architecture capabilities.
Get your copy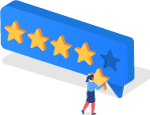 What our Customers are saying
Rapid implementation, flexibility, ease of use led to agile approach to arch & strategy
2 weeks after training, we had our meta-model built, converted 20 pre-existing Visio strategy maps into iServer Visio diagrams with objects and relationships in the repository, and were importing and exporting data via Excel for those object's attributes.
Chief Enterprise Architect in the Healthcare Sector - read the full review
Read Case Study
Seeing is believing
Take a demo to see how we can transform how your enterprise operates