Advisory and Strategy
Expert guidance tailored to your needs
We provide best-practice advice and implementation guidance to help you extract maximum value from the iServer application, whatever the challenge or requirement. Whether it's support for a new use-case, broader configuration issues, or how you can adopt a new framework and reference model, we speak from extensive first-hand experience across an array of projects and industries.
Tool Configuration
We know our product best. We also know how it's used successfully by thousands of end-users and teams around the world. Based on your requirements, we combine technical know-how with experience of iServer's practical usage to advise you on its optimal configuration, providing guidance on metamodeling, metadata, reporting, and adapting the tool experience for different stakeholder needs.
Working Best Practices
We provide tailored best-practice guidance on working day-to-day with iServer. This encompasses repository governance, data management and integration best practices.
Scenario and Use-Case Guidance
With so many ways to use iServer, we provide guidance on the shortest route to achieving your objectives, given a particular architectural or domain-based use-case. Examples include architectural state management, application rationalization, process optimization and strategic portfolio management.
Next Steps?
Challenge in mind? Speak to us about how Orbus Consultancy can help.
Contact Us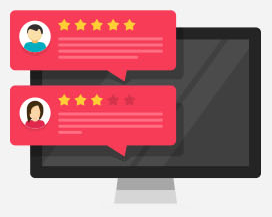 Customer Feedback about our
Consultancy and Implementation Teams
{{feedback.CustomerQoute}}
{{feedback.AccountName}}