Reporting and Visualization
Be informed and track everything
Beyond iServer's market leading out-of-box analysis and visualization capabilities, we provide expert development consultancy to create custom reporting options and dashboards across leading platforms. From creating a set of compelling user-friendly dashboards in Power BI, to delivering reporting capabilities that address a complex governance challenge, we can support a broad spectrum of reporting needs.
Dashboard Development
Utilizing our BI Connect module, iServer data can be leveraged within all market-leading BI platforms. Our consultants combine a deep knowledge of enterprise architecture and business process analysis with in-house BI development expertise to create compelling dashboards.
Advanced Analysis
We can also work with you to implement reporting capabilities that include custom in-house methodologies and calculations. This could be for advanced cost analysis, to address "what if" questions", or to implement given methods of application fit analysis.
Bespoke Reporting
Do you have a particular repository governance challenge in mind? Tell us what you want to achieve and we'll show you how.
Next Steps?
Challenge in mind? Speak to us about how Orbus Consultancy can help.
Contact Us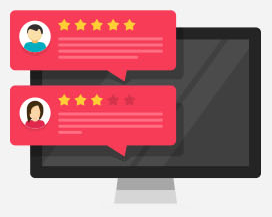 Customer Feedback about our
Consultancy and Implementation Teams
{{feedback.CustomerQoute}}
{{feedback.AccountName}}