Viewpoint Alignment and Development
A picture saves a thousand words
Microsoft Visio is iServer's modeling environment, and Orbus consultants combine deep MS Visio development expertise with a breadth of framework knowledge and experience creating and amending viewpoints (in Visio Template form). From implementing a new modeling aesthetic to creating advanced data-driven roadmaps, we work with you to ensure the diagrams you create in iServer tell the right story.
Viewpoint Tailoring
In addition to the extensive set of diagram types that come with our standard-based solutions (such as for TOGAF 9.2, ArchiMate, BPMN 2.0, UML, and many others), we tailor existing viewpoints, and create new viewpoints, to address any given use-case; from extending process models and capability maps, through to infrastructure and application integration diagrams.
Roadmap Development
We develop custom roadmaps to support an array of topics including strategic analysis, project management, application and technology lifecycle management, and architectural state management.
Custom Notations
iServer's flexibility and integration with Visio enables modeling with any given visual notation. Our consultants work with you to develop custom data-driven Visio shape behavior and implement preference-based aesthetics.
Next Steps?
Challenge in mind? Speak to us about how Orbus Consultancy can help.
Contact Us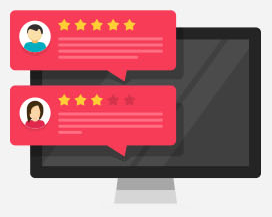 Customer Feedback about our
Consultancy and Implementation Teams
{{feedback.CustomerQoute}}
{{feedback.AccountName}}