iServer Training
Exploit iServer's capabilities
iServer's ease of use, familiar "look and feel", and integration with existing MS Office applications mean a short learning curve for both end-users and tool administrators. Nonetheless, successful implementation of iServer requires users to be trained on the software functionality and how it can be used. Likewise, while iServer's underlying metamodel and setup are easy to configure, administrators should be trained to make changes effectively and efficiently. In addition to e-learning and the huge array of learning resources available through the Orbus Ecosystem, we provide face-to-face training courses on iServer user and administrator functionality. We recommend taking this training as part of new iServer implementations, as means of upskilling new team-members, or as "refresher" courses. Each session can be provided for up to 10 attendees.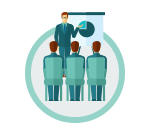 iServer User Training
The iServer User Training course provides comprehensive interactive training on all core iServer modules. The training can be tailored to your implementation of iServer, and focuses on the needs of different teams and individuals, including enterprise architects and business process modelers.
Duration: 1 day
Maximum participation: Up to 10 participants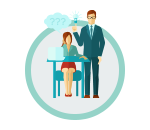 iServer Administrator Training
iServer Administrator training covers all aspects of iServer's configuration; including metamodel setup, deploying new viewpoints and user-profile definition.
Duration: 1 day
Maximum participation: Up to 10 participants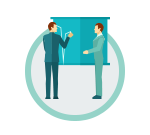 iServer "Train the Trainer"
For large teams, we provide a "Train the Trainer" course enabling you to on onboard new team members unaided.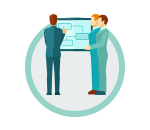 Custom Training
Got something else in mind? Let us know what you'd like to achieve, as we also provide more tailored training to support bespoke use-cases and scenarios.
Next Steps?
Challenge in mind? Speak to us about how Orbus Consultancy can help.
Contact Us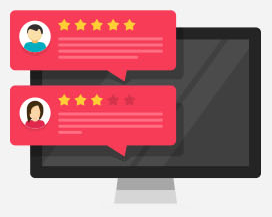 Customer Feedback about our
Consultancy and Implementation Teams
{{feedback.CustomerQoute}}
{{feedback.AccountName}}