Course Description
BPMN is the de facto standard for process modeling, employed by leading organizations in all sectors across the globe. While formal BPMN training and certification provides individuals with a solid theoretical knowledge of the framework, recently certified practitioners have found themselves in a state of limbo; needing to bridge the gap from theory to practice.
This course is intended help by providing a practical interpretation and application of BPMN 2, in the context of a business process management system. The tool used will be Orbus Software's Business & IT Transformation Suite – iServer.
Although the course will assume knowledge of BPMN, no prior knowledge or experience working with iServer is required.
Course Info
Course Duration: 1 day
Course Format
In-person Interactive Workshop; collaborative.
Pre-Requisites
Awareness and basic proficiency in BPMN
Course Duration
iServer knowledge is beneficial but not required
Key BPA Team Benefits:
Look critically and holistically at BPMN
Understand how BPMN concepts translate from theory to practice
Practically tailor and apply BPMN to real work, with full tool support
Key Business Benefits:
Accelerated time-to-value for the application of BPMN theory to practice in the organization
Confidence that the BPM capability has a pragmatic understanding of BPMN and how it can be applied effectively in a tool.
Reduced risk to investment expenditure on BPMN training, as participants are provided with pragmatic, useful applications from the get-go
Seeing is believing
Take a demo to see how we can transform how your enterprise operates
Book your Demo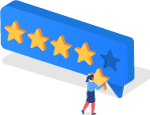 What our Customers are saying
All our goals are reachable with iServer, but the platform dependencies is a small pain
For preparations, we got a clear list of requirements. Orbus send us a consultant for implementation and configuration, which was experienced in what she was doing, and if we asked for some more difficult things there was a network behind which could answer fast all questions.
Enterprise Architect in the Media Sector - read the full review
Read Case Study